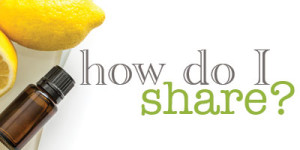 By now you have fallen in love with your oils, and it doesn't take long to realize you tell everyone about how amazing they are!  Do you have friends and family that you know need these powerful 'gifts of the earth'? Did you know dōTERRA will actually compensate you for sharing the oils with others?  Yep – you can actually get paid for doing what you are already doing….helping people discover the oils for themselves!

We want to insure that you are equipped to grow dōTERRA at your pace. Want to get your oils paid for? Want to replace your income? Want to multiply your income? Whatever your goal is, we're here to support you!

BEFORE YOU START: Reach out to the person who enrolled you to let them know you would like more info on sharing dōTERRA with others. We will make sure you get plugged in to our private facebook group for information and support along the way as well as pair you up with a mentor that you can reach out to when you have questions or need guidance.

START DIGGING INTO SOME AWESOME BUSINESS TRAINING!
Our team has an amazing resource that walks you through 5 different video based modules done by the awesome Megan and Mike Knorpp! You can find all of this training HERE – connect with your leader or contact me to get the password. They have it set up like that since we will have you with a mentor to help you and work through your questions!

STEP 1: TRAINING Module 1 – covers the doTERRA back office and the COMPENSATION plan!

View the entire comp plan HERE
Check out some of the leadership ranks in the company and their average earnings HERE

If you haven't already gone through a Business Overview, set up a time to do that with your 'person' or message me to set that up. You can watch this short video by Andrew Donovan as well!



STEP 2: TRAINING Module 2 – your mindset : create a vision and set your GOALS!
Find more in-depth tips and training on the topics in this module on the How do I GROW page.

STEP 3: TRAINING Module 3 – sample, invite and teach

As part of this module, you will want to get equipped with some [SUPPLIES] and tools you will want to be able to share the oils easily with your friends and family! These are not necessary, but recommended to help you get started.

1) ensure you have a good variety of oils and enough to share with others. You can either order empty sample drams on your next loyalty rewards order and fill them with 10-15 drops of the oil you'd like to share with them – or – you can get 3 packs of doTERRA sample vials directly from doTERRA as well! They have a 3 pack of single oils (lavender, melaleuca and peppermint) or a 3 pack of oil blends (digestzen, OnGuard and Breathe)

2) before you do a class or one on one, order doTERRA's Class in a Box – this will give you enrollment sheets, handouts, invitations and even comes with 10 5ml bottles of Wild Orange oil and 10 copies of the latest doTERRA magazine! This is all you need to do a 'class' or meet with someone one-on-one to tell them how to get their own oils. These include beautiful LIVE, SHARE, BUILD handouts that you can use to go through with people no matter where they see themselves fitting into doTERRA! You can add the 'Class in a Box' right to your Loyalty Rewards Order!

CONTACTS LIST (Module 3:1) – We recommend you write out a list of 100 people that you want to share doTERRA with. Don't pre-qualify them (assume people won't be interested or can't afford something, etc)….just make a list of everyone you know you want to share oils with!

SAMPLE oils and open the conversation (Module 3:2) – Are the people on your list open to learn about natural solution for their wellness goals? That is key! Focus on those who want to learn about oils. (We don't think or worry about if they want to use or share, that will come as people learn about them!)

If someone is open, set up an appointment to meet with them! If they have not yet experienced essential oils, share a sample with them for something relevant to their needs and most will be asking to meet with you, but set up a specific appointment with them to follow up with ANY samples that you give so you can know how to help them next. Those that have an "oil experience" BEFORE an actual class or appointment are more likely to invest in their own oils.

INVITE them to a class or a one-on-one (Module 3:3) – Schedule your first 3 classes or appointments! Don't let the word 'classes' scare you off. This is just any type of event or activity that you can serve their needs and teach them about doTERRA. You can meet with everyone individually or another effective way to spread the word is to gather a group together!

Simple script to inviting:
I am wondering, are you open to natural solution for your health or wellness goals? (If they are open…)
What do you know about essential oils?
Would you like to learn more?
Would you come to a class if I invited you? (If yes, INVITE away!)
Want to get together for coffee or a playdate next week and chat oils? How about next Tuesday at 3pm?
TEACH them about the oils (Module 3:4)
FOLLOW UP (Module 3:5)