We've been coming to San Clemente for the past 4 years for every pediatrician appointment that the boys have – sometimes with a 3 hour drive in each way. It is always 100% worth it for so many reasons! First of all, our pediatrician is hands down the BEST there is. We've been seeing Dr. Sears for several years and I have never once left there feeling like we did not get amazing care that was completely geared toward the best interest of our kids. Dr. Bob has worked with us to find the most natural options to take care of whatever they are dealing with and has been great to work with through some of our more difficult challenges dealing with 2 of the boys' food allergies.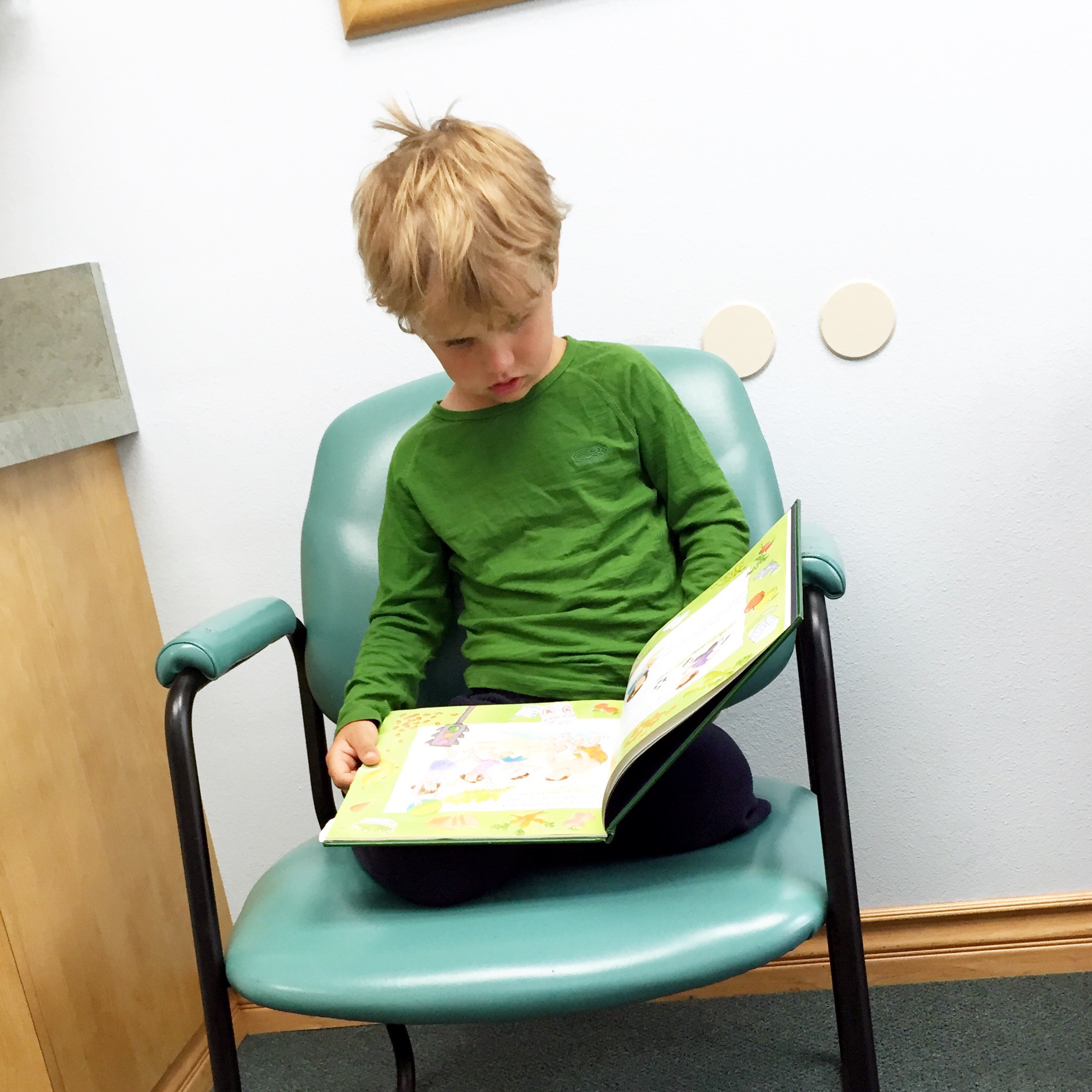 The boys love their visits to see Dr. Bob! I also loved that I have been able to partner with the Sears Wellness Institute as a Certified Health Coach to learn more how to support their nutrition and teach others what we have learned through the years. The boys did great on their check-ups and are all super healthy and strong!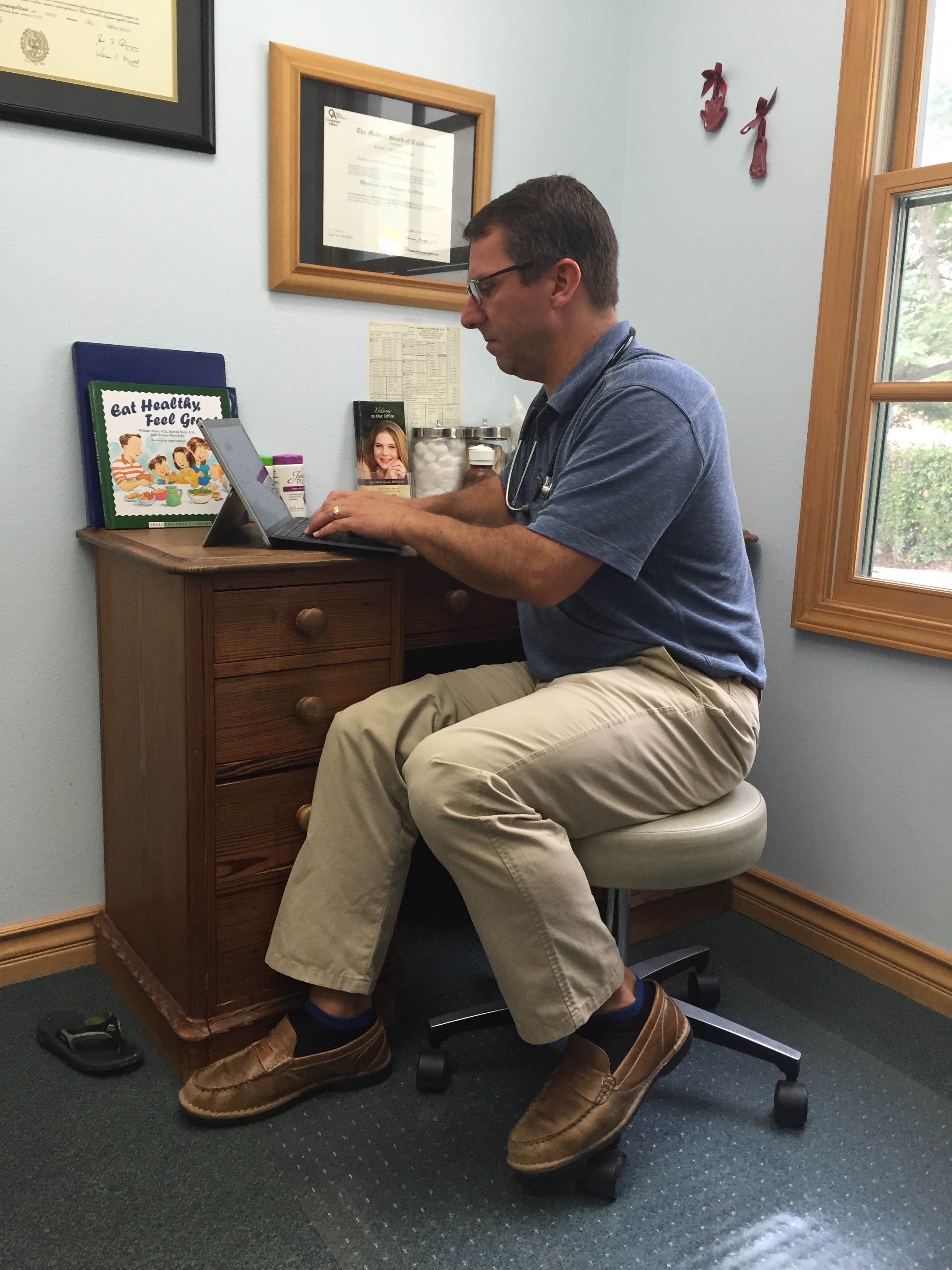 While loading up on donuts may seem very ironic after finishing up well visits, we could not pass up a trip to Sensitive Sweets bakery seeing as they are RIGHT across the street from Dr. Bob's office. It's not every day (or EVER) that we have a completely allergen free bakery in the area, so it was super fun to take the boys in and they could have ANYTHING they wanted and know it was completely safe. They are a gluten free, dairy free, nut free, peanut free, soy free, egg free bakery with 2 locations in CA. For those of you who only dream of a place like this, check them out at www.sensitivesweets.com because they SHIP too! Awesome! So the boys could not decide so we did a little sampler of the blueberry muffins, cupcakes, donuts and pumpkin spice donut holes. 🙂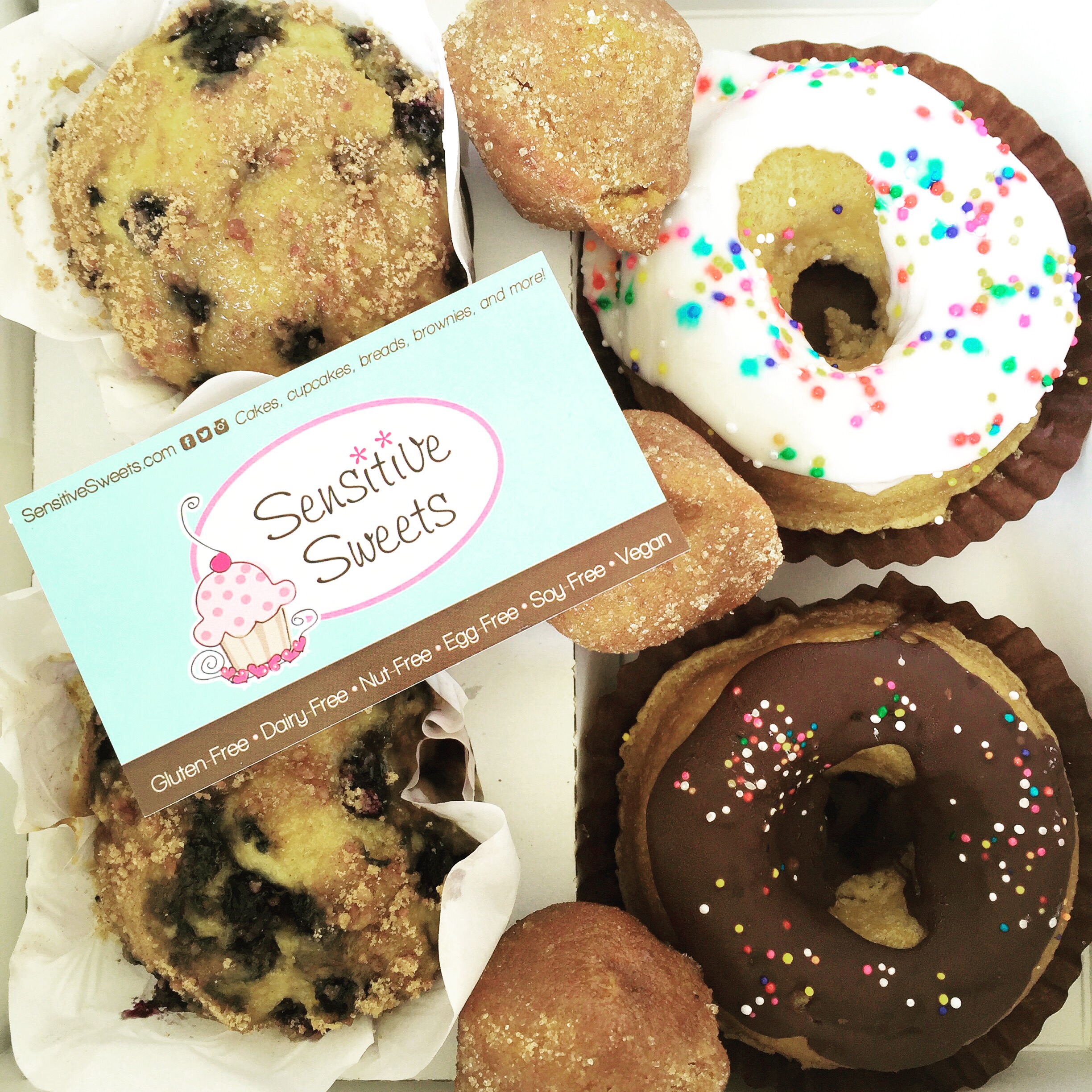 For those who have kids with food allergies, you know how happy it makes your heart to see them enjoy a rare treat that normally they cannot have. <3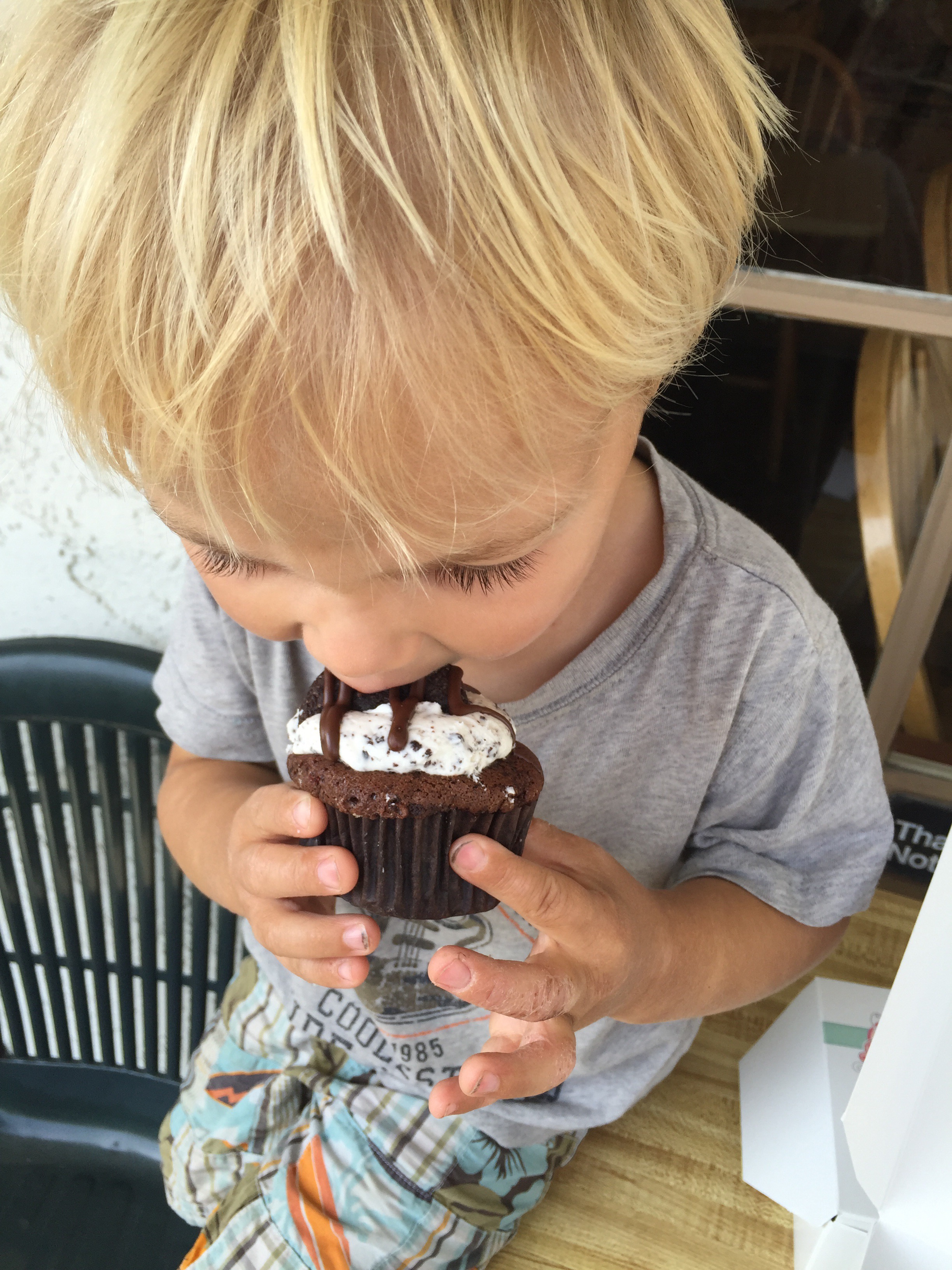 San Clemente is such a charming little town. Since we are looking for a small cabinet to store our computer in while we travel, I had fun searching through antique stores. La Casa Verde is a cute little shop on Granada St that you definitely want to check out if you're in the area! Some of our FAVORITE spots to eat are South of Nick's (upscale Mexican) and Mimosa's for breakfast/brunch. The Fisherman's is another great spot if you want to grab fish and chips on the pier, but it's super touristy and usually has a long wait, so we prefer the more local stuff off the beaten path.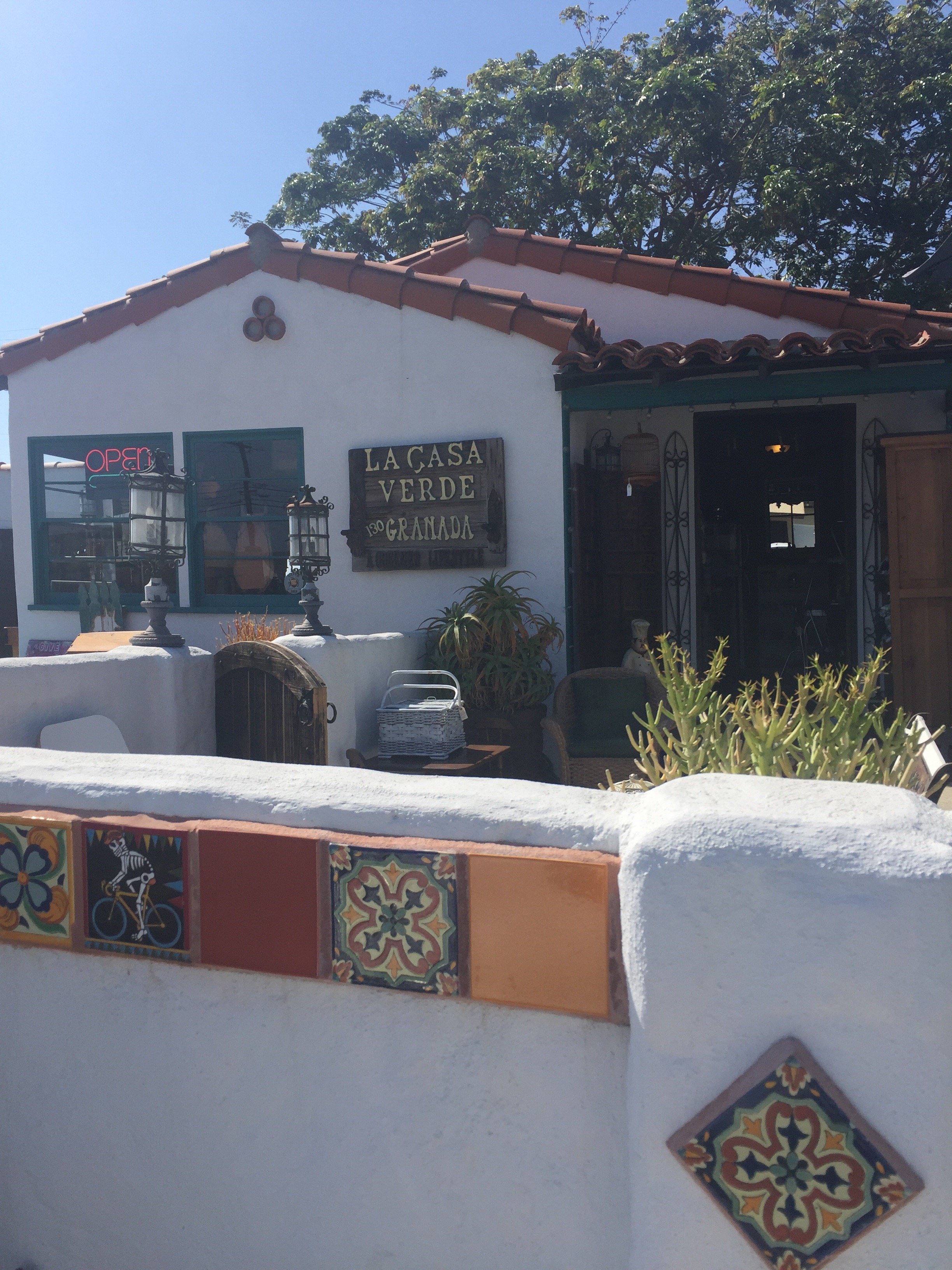 There are few places as charming as wandering the streets of San Clemente. We literally could stay here forever, but we have to get rolling on our adventures, so time to say adios and start our drive up the coast!