The {DIY} project today…home made diaper cream! This {DIY} has been a huge success and I can honestly say I will not be buying diaper cream from the store ever again! It works great, smells great and mostly importantly is SAFE to use on my little ones. You will be happy to know exactly what is in your cream, especially when your 2 year old decides to open it up and rub it all over himself (that may or may not have happened here yesterday) 🙂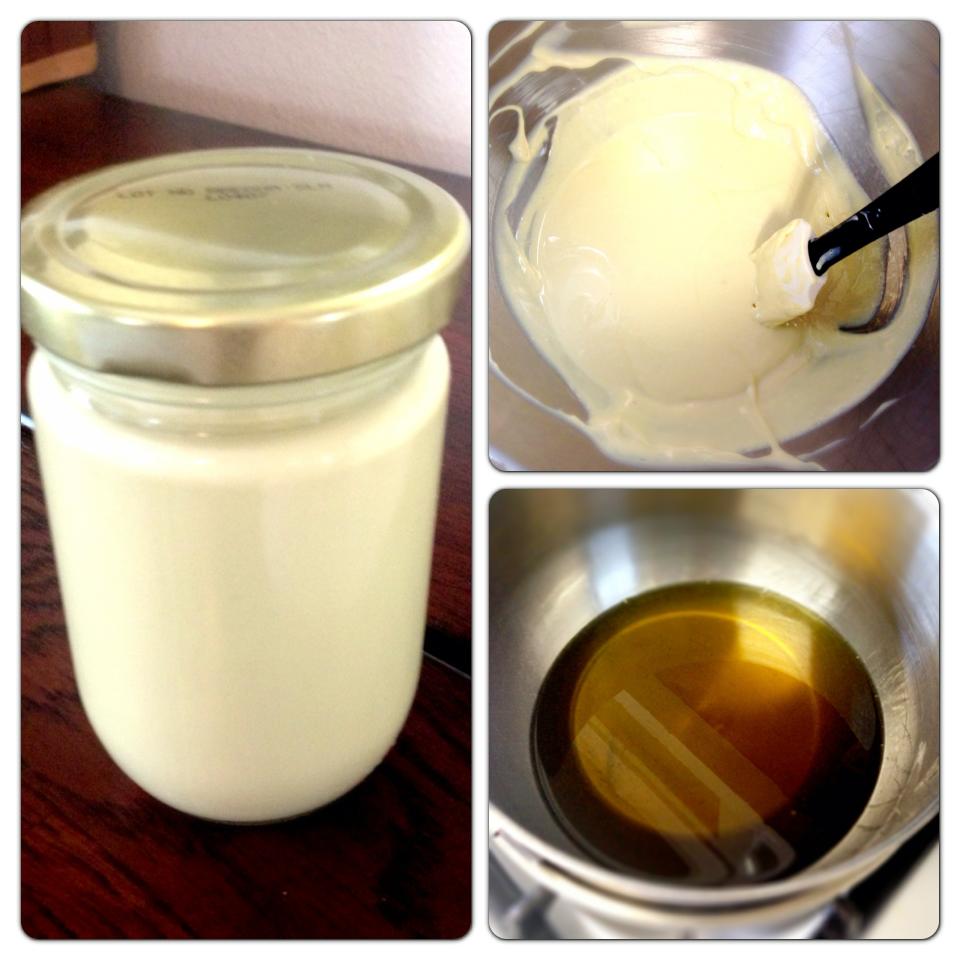 This stuff is so easy to make, and my 3 year old loved helping.
Recipe adapted from www.mymerrymessylife.com
What's in it:
1/2 c raw organic Shea butter
1/4 c raw organic coconut oil
1 Tbsp organic beeswax pastilles
2 Tbsp zinc oxide powder (can omit if using cloth diapers)
1 Tbsp pure aloe vera gel
10 drops lavender essential oil
8 drops melaleuca essential oil
4 drops peppermint essential oil
STEP 1:
heat the shea butter, coconut oil and beeswax in double boiler over med heat until liquified. Remove from heat and let cool slightly (just so the temp is lower).
STEP 2:
Pour into stand mixer and add zinc powder, aloe and whip on high until smooth and completely blended. Drop in essential oils (make sure the mix is no longer hot as heat can break down the therapeutic properties of the oils).
STEP 3:
Mix thoroughly and pour into containers. Glass containers are best as the essential oils can break down plastic over time. Makes appx 8 oz of cream so I divided into two 4 oz glass jars. It will be thin when you pour it, but will thicken up quickly as it cools, so don't plan on moving it to different containers after cooling 🙂 I keep a small one in the diaper bag, and at each changing station throughout the house!
The oils are are moisturizing and calming and soothing to baby's skin. The zinc provides an excellent wetness barrier. The combination of ingredients is perfect for the little bums, and you may want to rub it on your arms and hands while you're at it 🙂 If you like the recipe, I'd suggest doubling it next time and stocking up!