We finally have some visible progress! The walls are finally all in! E made a door to cover the big hole (aka generator opening) and we have sanded, primed and painted every single wall panel and re-installed them all.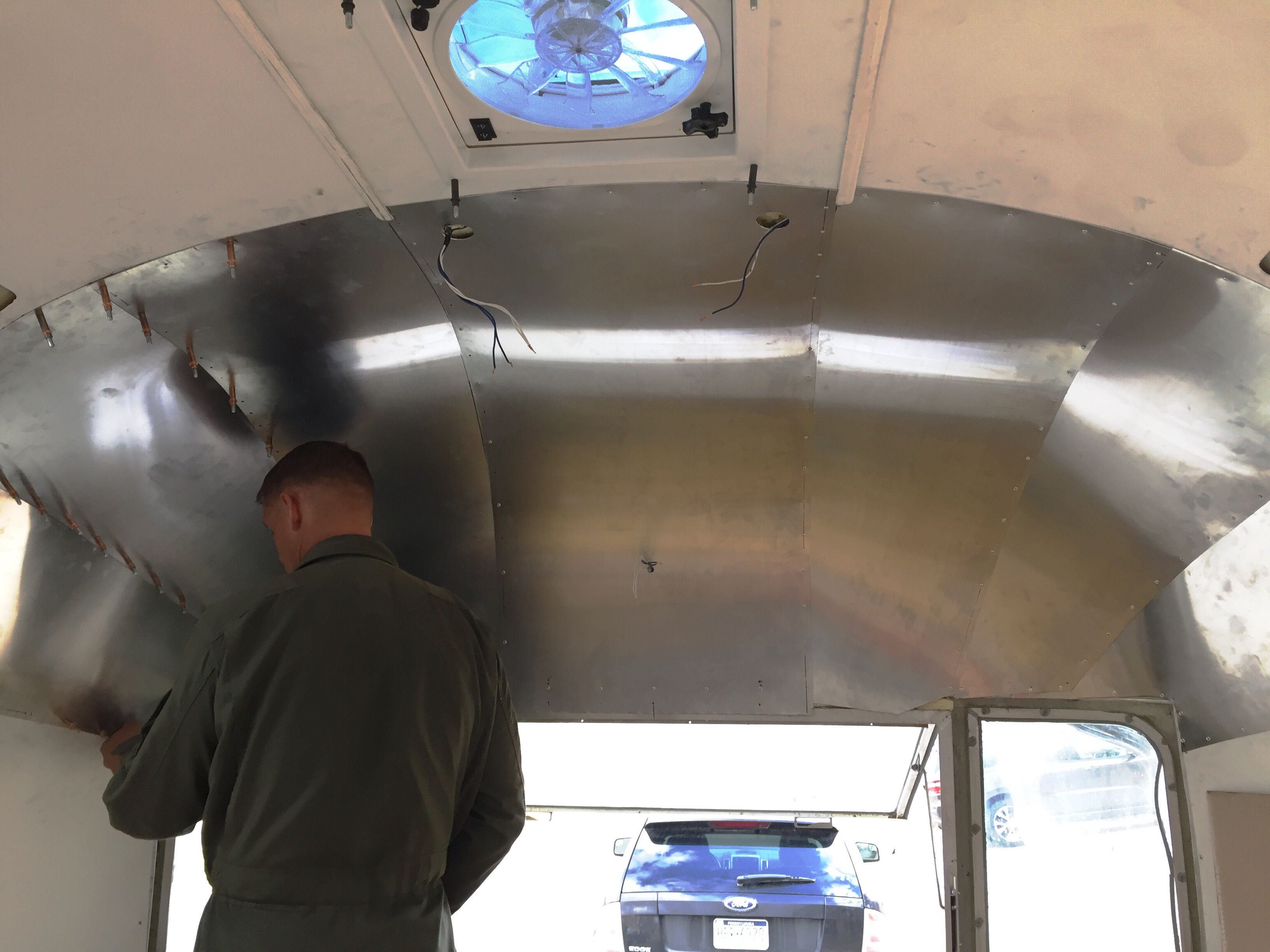 Since we have moved several things on the top center panel, we had to cut a new piece of aluminum for both the center panel and the front end cap (curve). E did an amazing job engineering that – NOTHING about working with curved space is fun or easy, but he pulled it off and it looks great!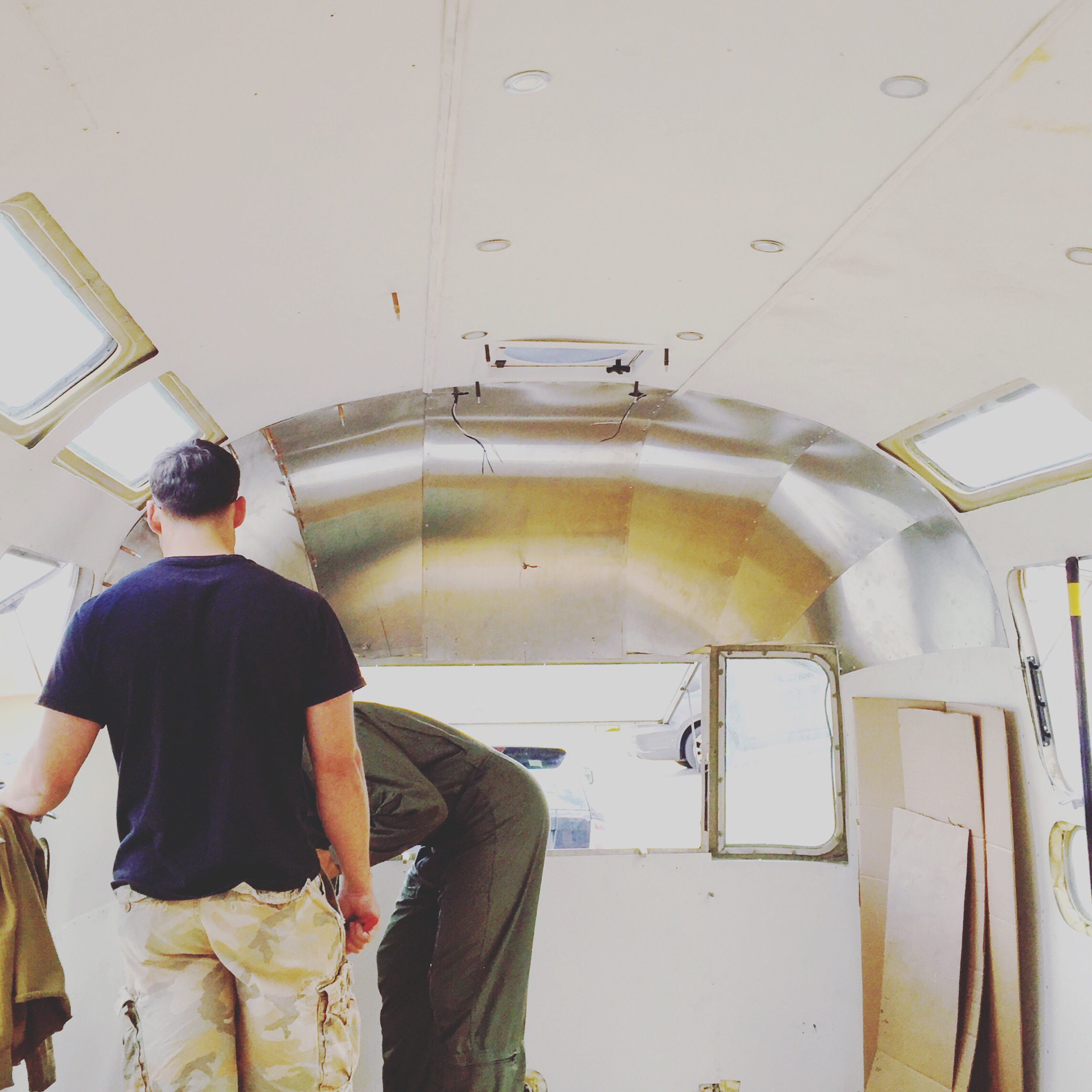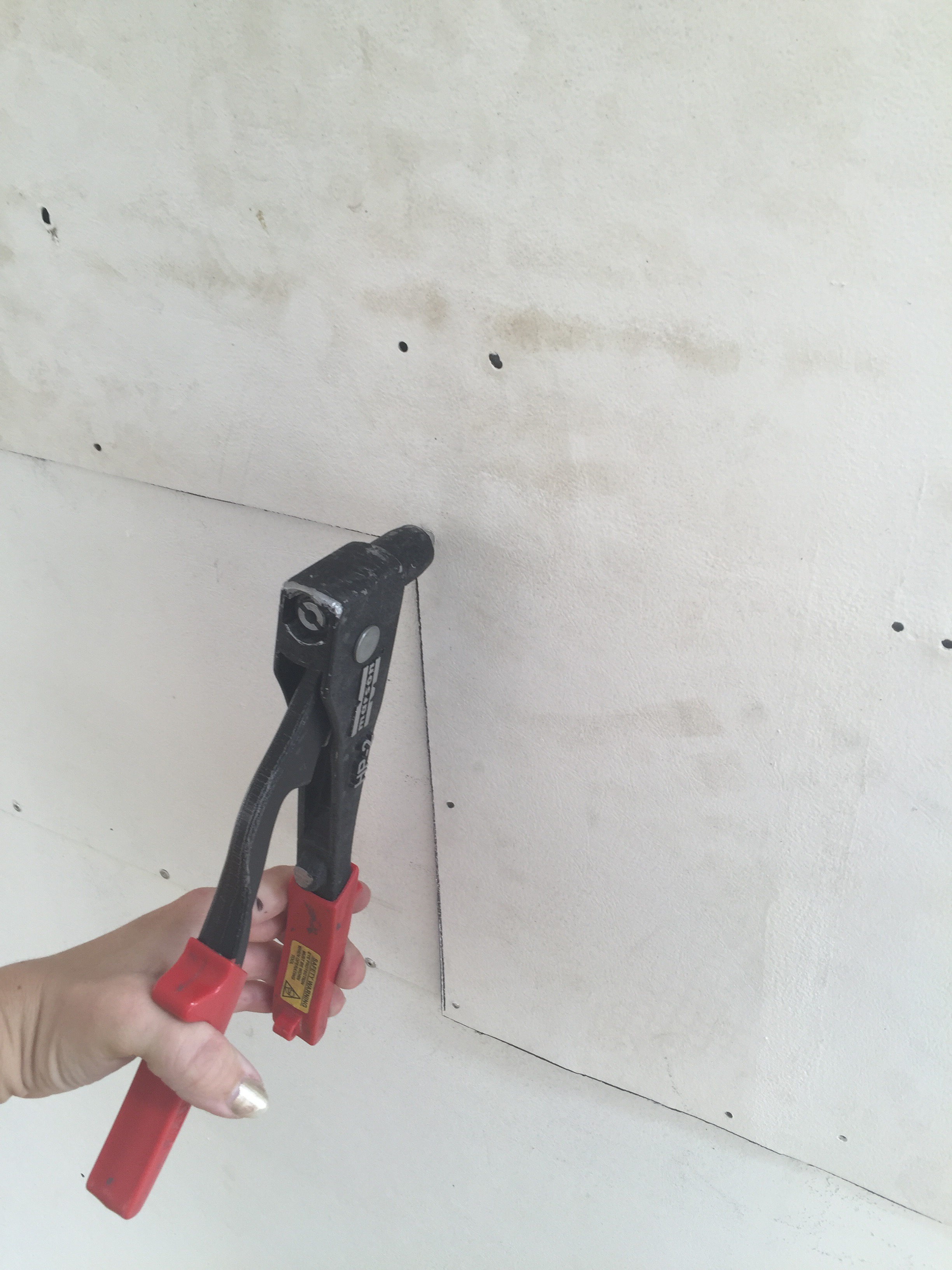 The kids are having a lot of fun now that they can spend more time inside with us 'helping.'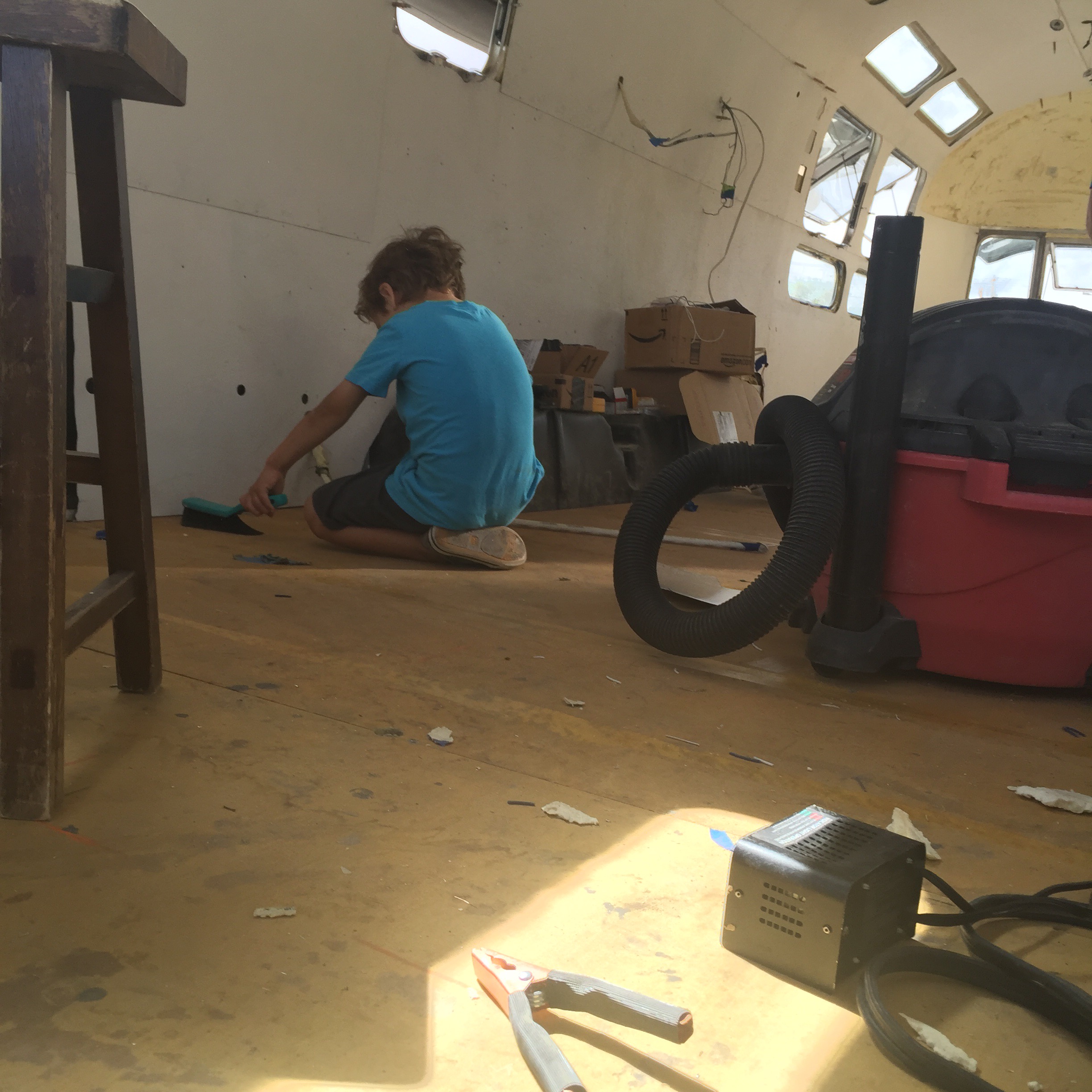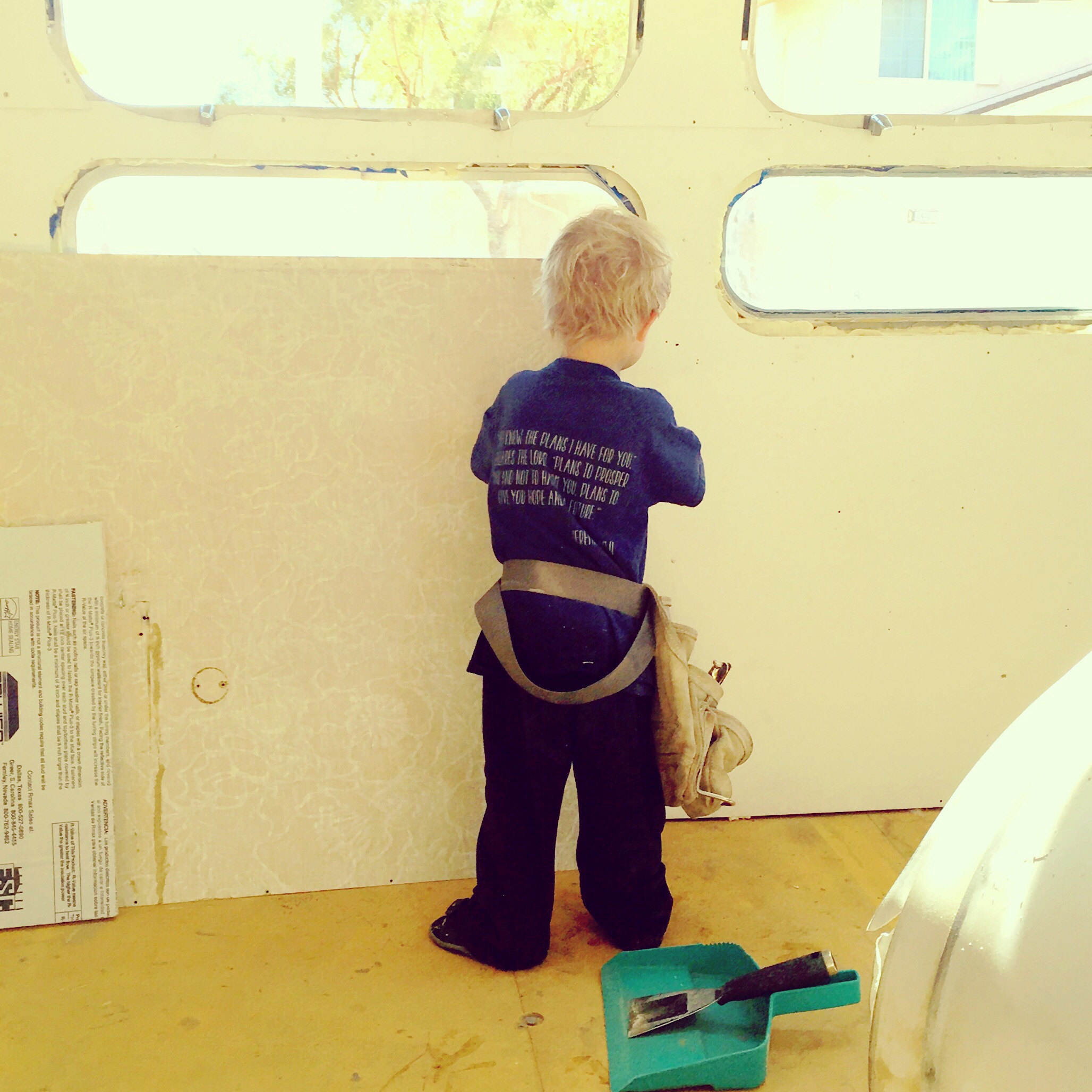 Because we have added in fans and moved the A/C unit we had to completely replace the top center panel. This was a fun process of a LOT of measuring twice….and three and four times to make sure we only had to cut once.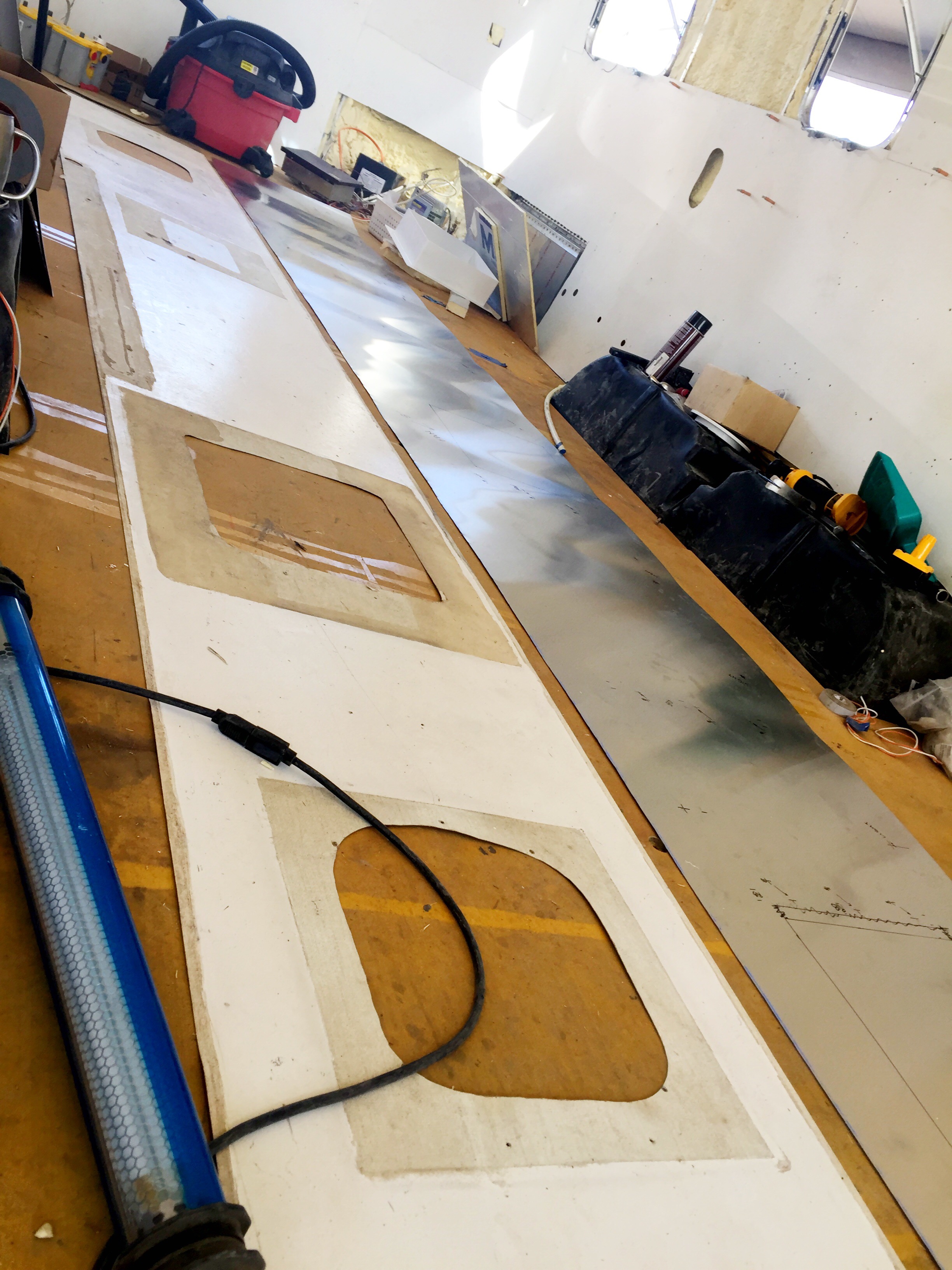 It was pretty funny watching 4 adults try and hold that piece of aluminum up as we slid it into the center holds. Amazing how heavy a little piece of aluminum can get holding it above your head for an extended amount of time, but we made it and it fit perfectly!!
We installed 12v led lights down the center panel through the whole thing. We now have working lights, outlets and a working A/C unit (we hit our goal to get the A/c installed and up and running before the desert heat creeps in!).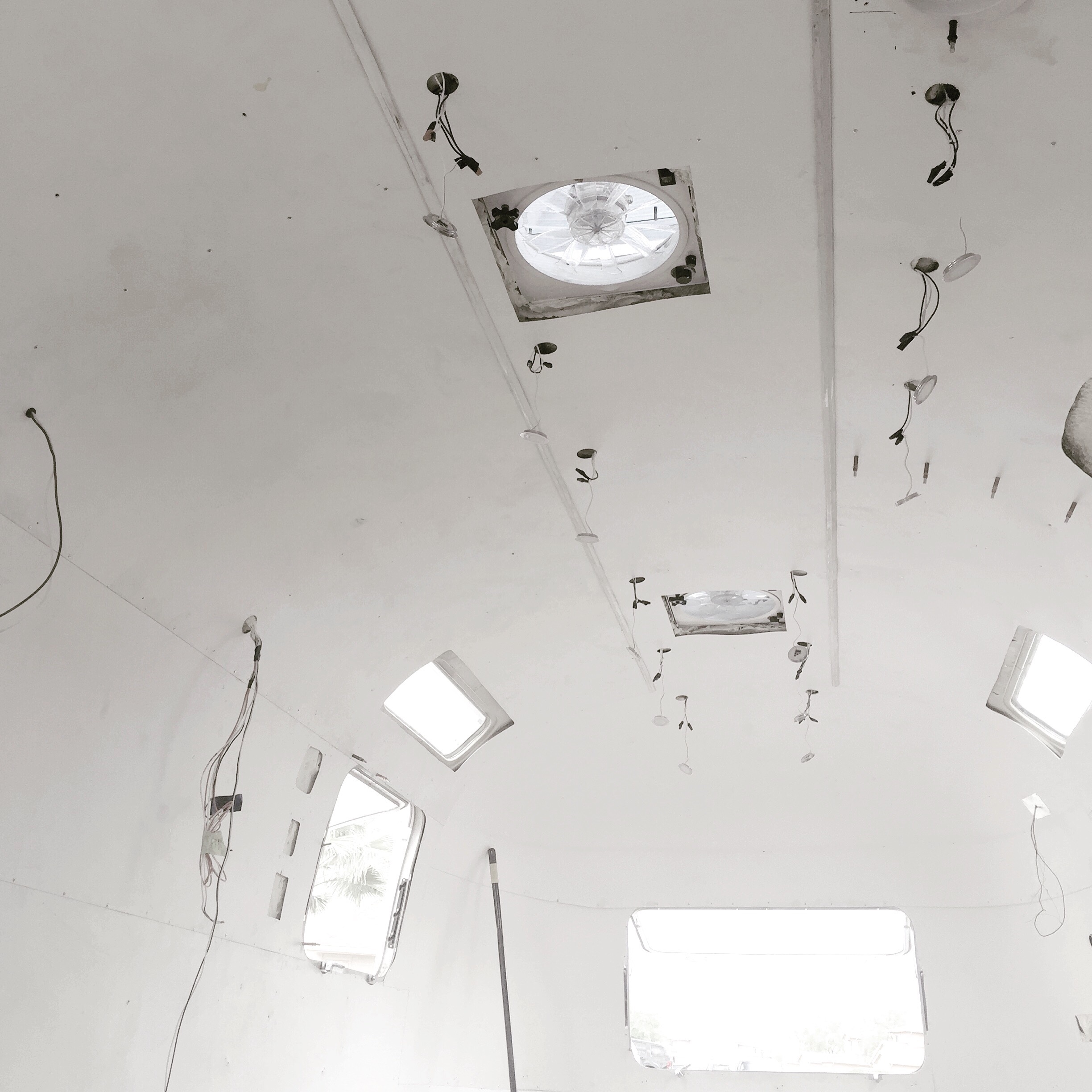 We've been really blessed this week with some cooler weather – I know it won't last long, so we are enjoying the clouds and moderate temps while they're here!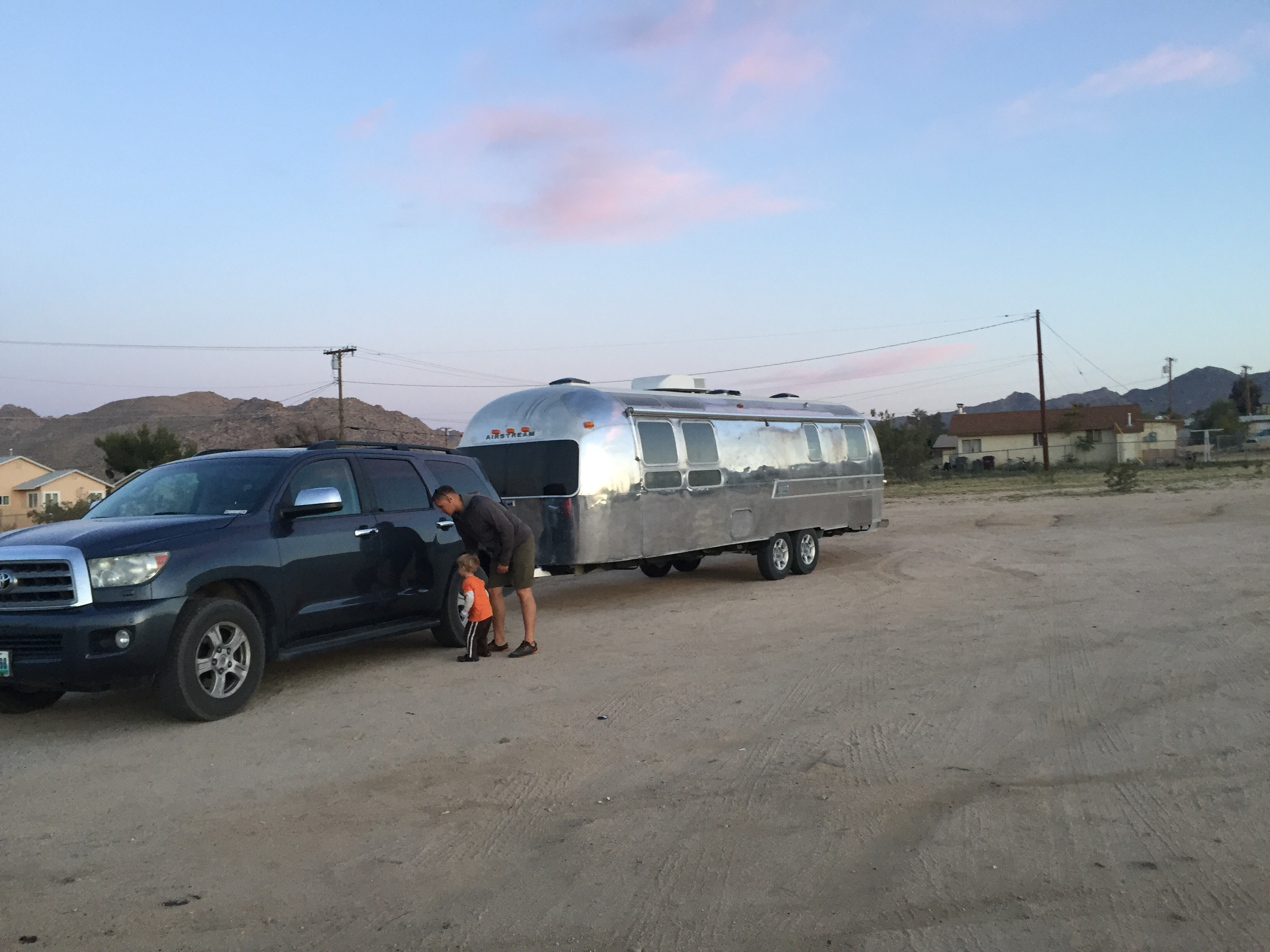 It's time to start getting serious about the interior design and build out the insides! We think we know what we want, but I am having a hard time deciding on some of the materials (shocker, I know). We want the interior to be bright, open and airy so we are going with a lot of white and light colors, but with 3 boys (ok more like 4 counting the hubs) and living outdoors most of the time, too much white may prove to be a bad call.
We are en route to the lumber yard as I type this so stay tuned for some good progress pics in the next few weeks!! We're down to 7 weeks to get this thing completely DONE and get moved in, so the pressure is on and the hours are getting long!