This is the best French toast, and so so easy. We use gluten free bread because of food allergies and coconut milk gives this the perfect sweet touch while keeping it dairy free!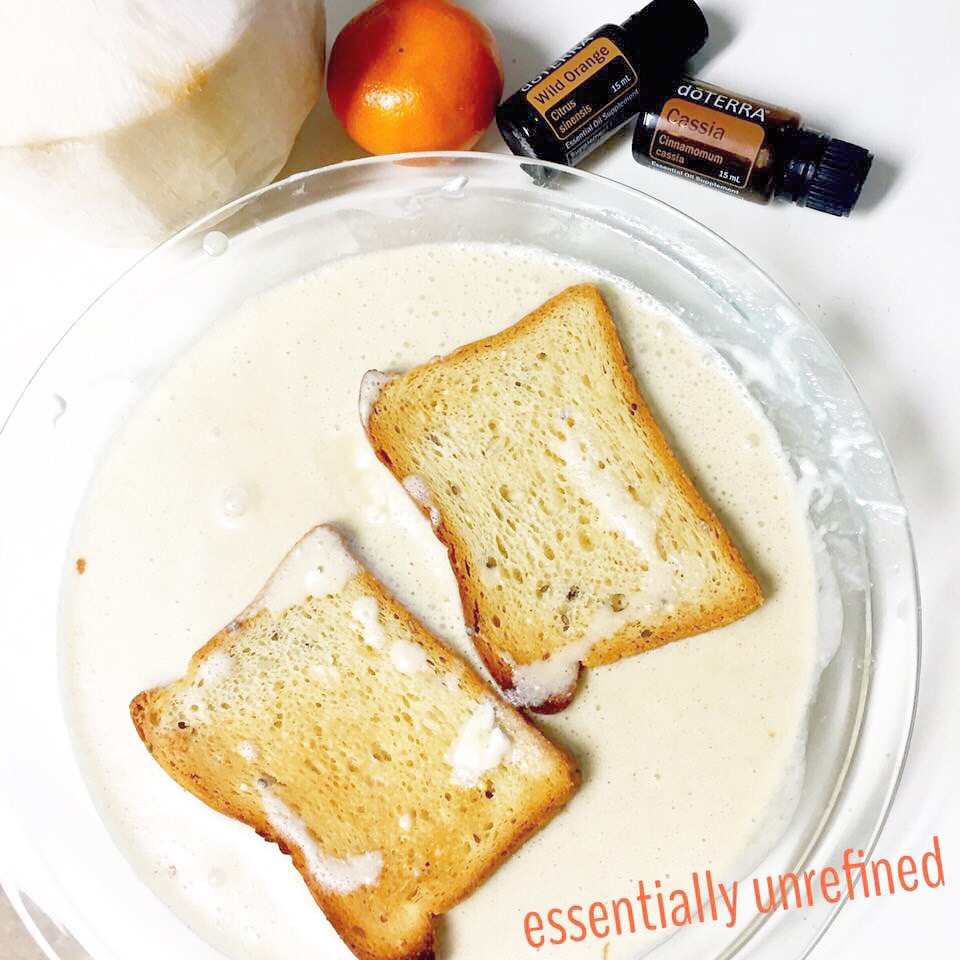 Here's the recipe:
1 loaf gluten free bread (or bread of your choice)
2 eggs
2 small cans of organic coconut cream
2 tsp cinnamon powder
Dash vanilla extract
2 drops doTERRA wild orange essential oil
2 drops doTERRA cassia essential oil
Mix all ingredients (except for the bread)? in a stand mixer and blend until smooth. Soak each piece of bread in mixture until coated and pan fry in coconut oil.
For an extra sweet treat, top with cream cheese and maple syrup!
It's that easy. Enjoy!