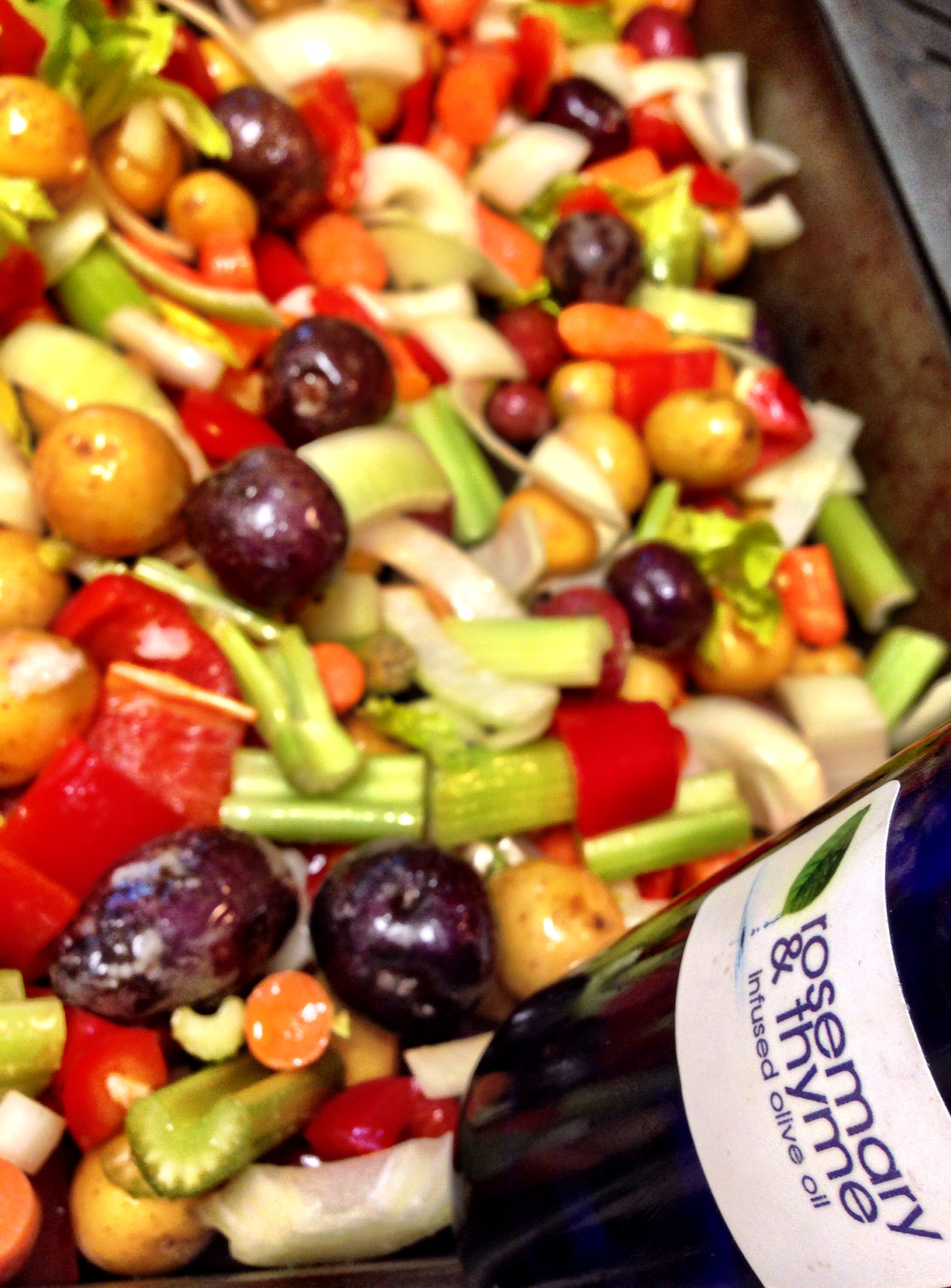 These are SO good. I never thought I'd get this excited about veggies, but seriously these are really that good….and easy.
1) Take whatever veggies you have in the fridge. I often like to use carrots, celery, tiny potatoes, grape tomatoes, onion, red peppers, okra, broccoli, etc etc. Remember: eat the rainbow! The more color and variety the better!
2) Chop them into bite sized pieces.
3) Spread them out in a large baking dish (the flatter the better) and coat them with my all time favorite rosemary & thyme infused olive oil. Toss them around until they are coated and lightly salt them with sea salt.
4) Bake at 400 for about an hour or until they are slightly toasted and crispy. You'll want to shake them up and make sure they get really well cooked (I like them slightly burnt). Drizzle a tiny bit more of the rosemary & thyme oil on at the end and salt to taste. ENJOY!
Even the kiddos gobble these up. They're the perfect way for anyone to devour a pan full of veggies, even if they supposedly don't like veggies 🙂