We have a lot of questions about what we are doing, where we are with the airstream renovation and our upcoming plans for full-time life on the road!
We are so busy working on this airstream that we've only had time for quick Instagram photos! We are in CRUNCH time now! What does that mean? The movers come in less than a month to take everything we own that is NOT going with us in the airstream.
Here are some FAQ:

What are you guys doing?
E is retiring after 20 long (but good) years of service! We are renovating a 1973 airstream camper and will travel once we get outta here!
What is your timeline?
We're moving into the airstream in July 2016 and will travel around SoCal traveling testing it out until Sept 1. Our first trek out of CA will be to CO to drop off a small load that we'll store with family.
Where will you go?
After our CO stop, we have a week in Salt Lake City and then will hit Yellowstone and some of the beautiful National parks this fall. From there, PNW and then back down the CA coast exploring along the Pacific Coast Highway!
Who will you visit?
We want to see you! Shoot me a message if you want us stopping in and we will be in touch!

Where will you settle down?
No idea how long we will live on the road, but we will head to the east coast to see family by the end of 2016. We'll start our east coast adventures in 2017.
What are you doing with your stuff?
We are getting rid of a lot of junk!! We are moving furniture that we  want to keep and household goods that we won't need in the airstream to SC. My parents are generously allowing us to keep it all there until we decide if and when we will settle down.
How will you fit everything in there?
The airstream is 31′ – about 200 sq ft to share 🙂 The boys have a bunk room at the back, we have a kitchen, bathroom and a dining area that converts to a king bed (that doubles as our master bedroom). We have no idea, but we'll make it work!
Why do you want to do this?
We can't wait to get out, explore & show the boys what life is like across the country. We have so many friends and essential oils teams scattered across America. What better way to visit them all!
How will you work?
Thankfully Erin is retiring, but I have been working with doTERRA for the past few years and we are blessed with a large team of people who love and use the oils. Not only does doTERRA pay us well for sharing, but we get to continue to 'work' doing what we love everywhere we go!
What do the boys think?
They are super excited and cannot wait to get out and explore. They are over the moon that daddy will soon be with us every day. Camping in the airstream is their favorite thing – hopefully that will continue 😉

Will you have it ready in time?
Great question!! Man I hope so. We are working like crazy nights & weekends to get the renovation done. It's come a long way, but we're not there yet. Lots of stuff happening this month!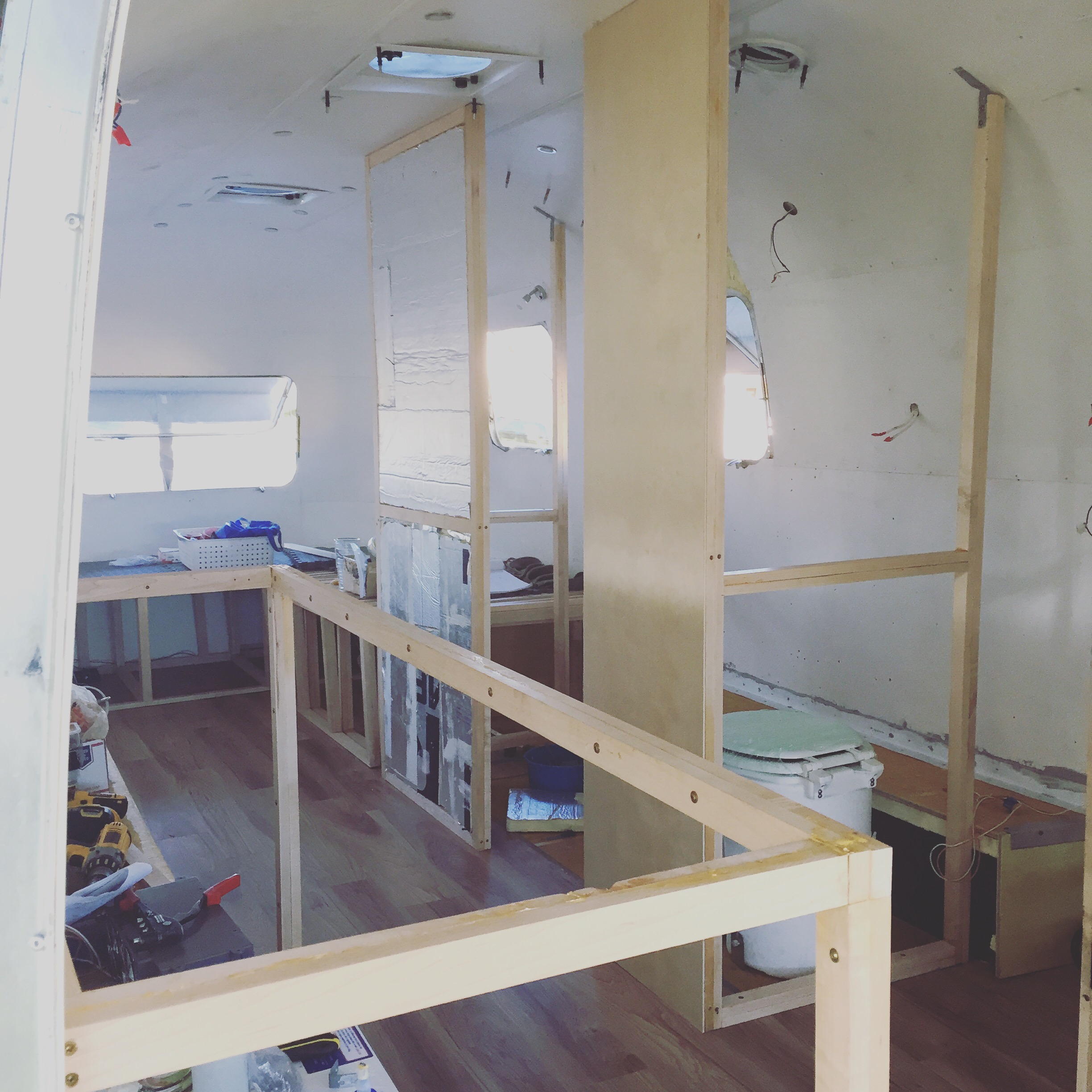 Follow us on Instagram @essentiallyunrefined to see updates and progress. I'll update this blog and we'll catch up once we are finally done and out of this house!