The fact that we are not just on vacation sets in at different times in different ways. We have some things we have to get done while here in this area, one of which is appointments for the kids. We drove all over town trying to find a place to get our 2 year old's labwork done. After exhausting all our options (apparently no one wanted to draw this particular igE and IgG 186 food sensitivities panel), we finally stumbled upon the most crazy and convenient thing ever: mobile phlebotomy!? Yep folks, I have now seen it all. I hikes 3/4 of a mile over to the state beach with my 2 year old on my back and he had his blood drawn from a nice lady there in the parking lot while he watches the ships off the shore. Weird….just weird, but OH SO convenient!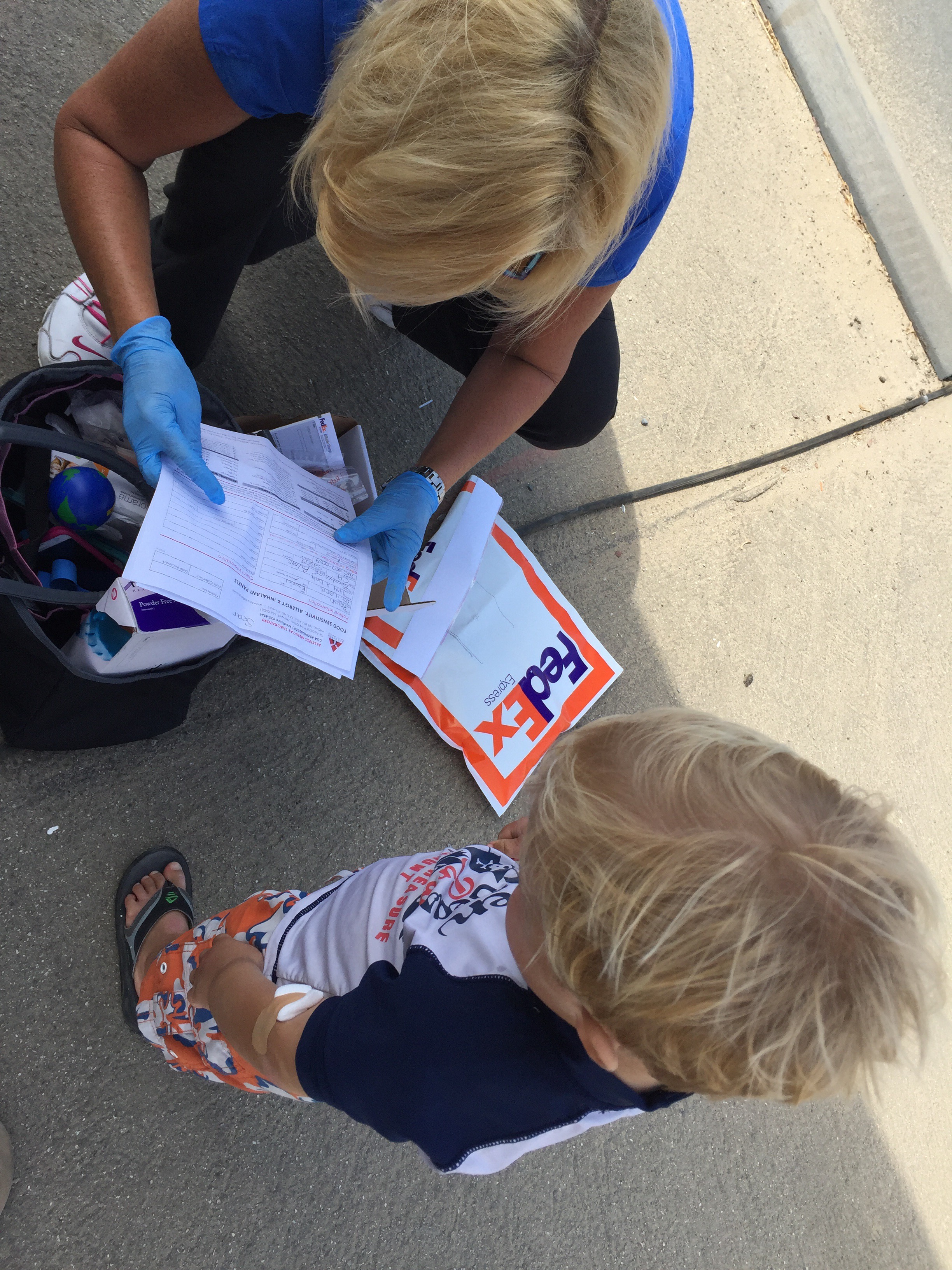 The looks we got from the surfers driving in and out of the park were priceless.
Meanwhile the boys are having a BLAST playing in the dirt and being little boys. They are filthy from head to toe, and my 4 year old is especially accident prone. He has 6 band-aids on his little body in different areas at the current time. One may have been stitch-worthy, but he is a trooper and helped get himself fixed up with some essential oils and camo band-aids (in the tiny mirror we have which happens to be the only one in the airstream right now). They know to grab their döTERRA Correct X with their call their 'ointment' and get it all fixed up. All 3 of them have raw skin on their feet from stubbing their toes every few hours on something since they REFUSE to keep their shoes on, or even put them on at all prior to running around and playing in the dirt. Oh well. Love these kids.