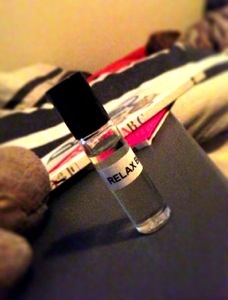 I have had several amazing moments since I started using essential oils, one being the time we discovered roman chamomile and vetiver! These oils have powerful properties that promote relaxation and calm the mind.
My first experience with these oils was using them to support calm and relaxation for someone experiencing intense emotions from a traumatic experience. Just 1 drop of Roman Chamomile onto the bottom of each foot (diluted in a bit of fractionated coconut oil), and they slept a solid 6 hours for the first time in a week. After discovering vetiver oil, they did the same application (1 drop on each foot over fractionated coconut oil) and you could literally see and feel their body relaxing. That night brought a full 8 hours of uninterrupted sleep. Nothing short of a miracle!
Vetiver is a key player to quiet anxious feelings, emotional distress, and mental chatter. It has also been used with great success on children struggling to improve focus and relax.
We put together this 'Relax Blend' and it has been amazing to help 'settle' both the kids and grown-ups alike and support deep and restful sleep.
Here's my 'Relax' blend…
10 drops of vetiver
4 drops of ylang ylang
3 drops of roman chamomile
3 drops of frankincense
3 drops of lavender
2 drops of clary sage
1 drop of marjoram
Fill the rest of 10 ml roll-on with Fractionated coconut oil and rub on bottoms of feet!
The oils are a very safe, yet powerful way to help calm the body and mind!