This is hands down my new favorite quick and healthy breakfast. Have I mentioned how much I LOVE our instant pot?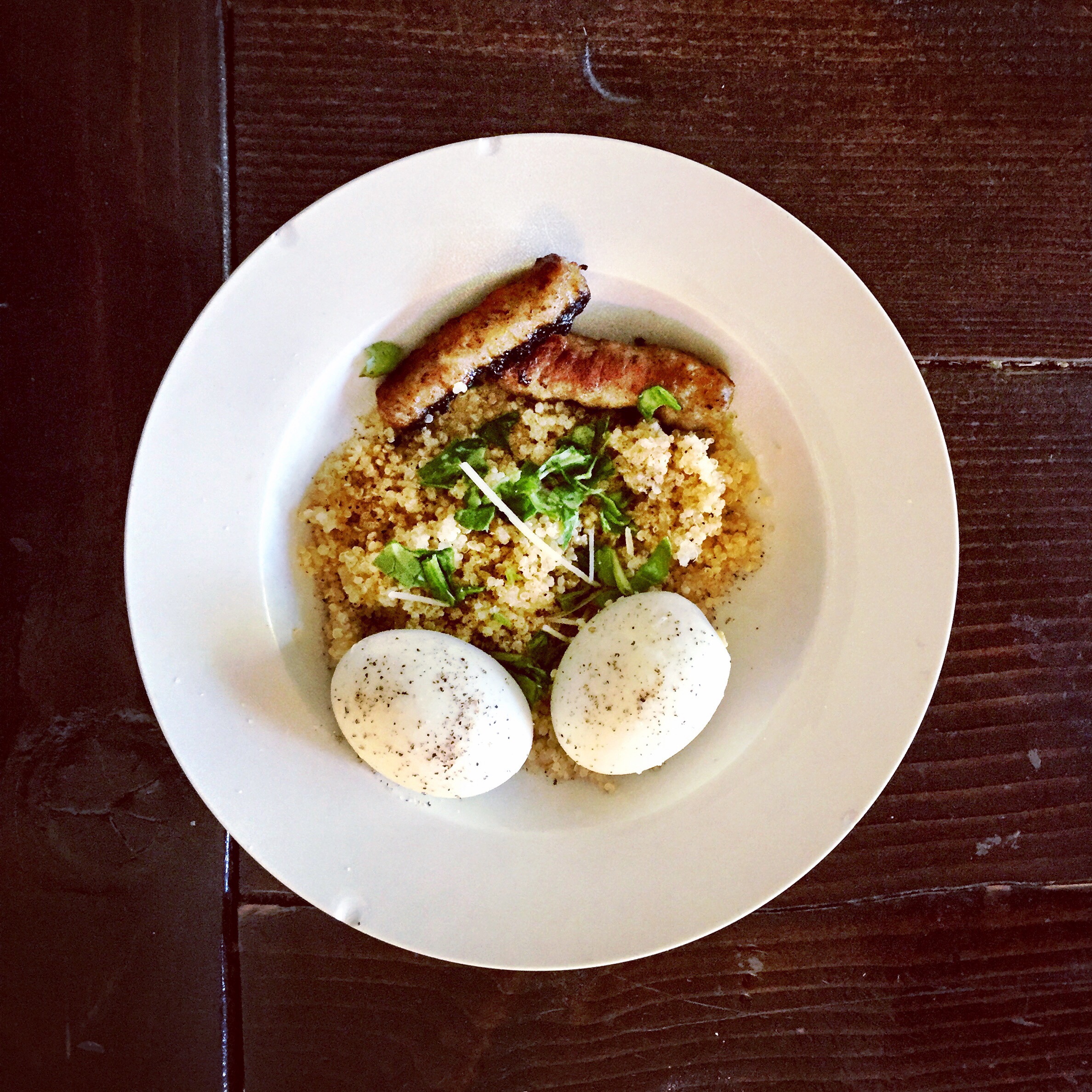 For this breakfast bowl…
STEP 1: start your breakfast meat cooking (optional). We love the Jones Farm Natural Maple Sausage Links and cook up a batch of those while the rest is preparing
STEP 2: make quinoa in your instant pot (if you have the Bluetooth instant pot there is a recipe script on the app). If not, add:
2 cups quinoa (rinse it first)
3 cups water
A few shakes of sea salt
Close and lock the lid, select manual and drop it to 1 minute
Let it release naturally after 10 minutes
When pressure releases, fluff with fork and drizzle with rosemary & thyme infused olive oil
STEP 3: We routinely make soft boiled eggs with the instant pot. It is SO easy with perfect results every time!
Insert your rack into the instant pot. Add about 1/2-1 cup water and however many eggs you want to boil
Close and lock lid. Set to 4 minutes on manual. If you like them really soft boiled, cancel it when the cook time is done and manually release the pressure. Otherwise, let it naturally release in 10 min and they are more like medium boiled eggs (no runny yolk).
Once pressure is released, put eggs into cool bowl of water with ice to stop the cooking. The shells are a breeze to peel this way too.
Peel your eggs
STEP 4: prep your veggies. I love adding chopped spinach and/or avocado but you can do whatever you'd like
ASSEMBLY: scoop some of the rosemary & thyme flavored quinoa into a bowl. Add in a few peeled eggs, your sausage, chopped veggies and sprinkle with Parmesan or sharp cheddar (optional). Add in some fresh grated sea salt, lots of freshly grated black pepper and dig in!