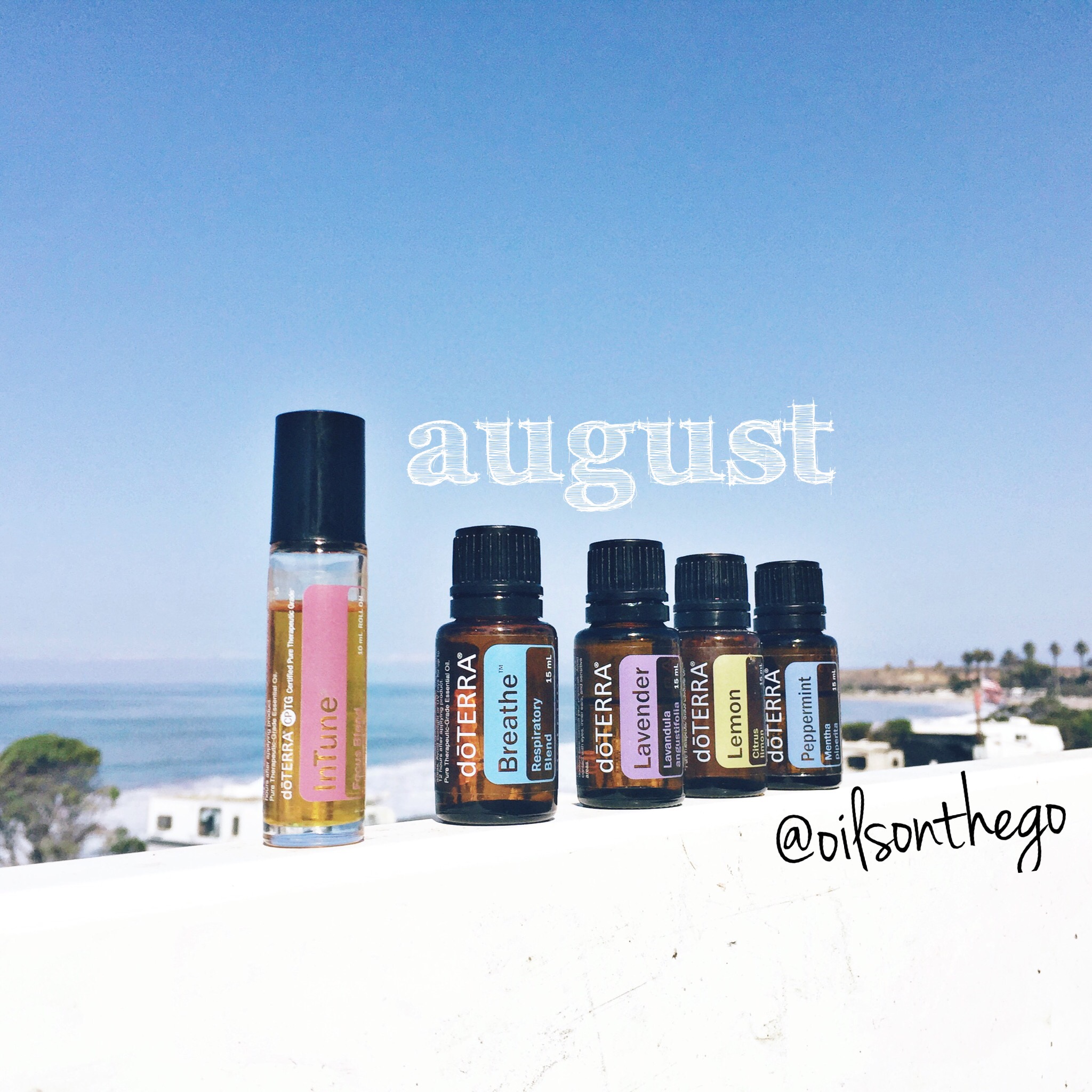 Want some free essential oils in August? A new month = new promos on essential oils and this is a GOOD one! Any 160 PV (appx $160 in oils) will get a FREE 15 ml lavender, lemon and peppermint oil this month with their order!!! This is amazing! We use these 3 oils non-stop and even combine them for daily season support (my husband swears by them)! Lavender is a must-have for sunny summer days to calm and soothe the skin, but can also relax your mind after a busy day and help with restful sleep! Lemon is a staple in our baking and cooking, but also works as a gentle cleanse and even removes sticky residue or paint safely and naturally! Peppermint is a natural pick-me-up for sluggish afternoons or mornings and is excellent to provide not only flavor, but a cooling sensation on hot summer days when spritzed on the skin. Peppermint is also a must-have for relief of temporary head tension or muscle soreness after a busy day!
In Tune is also 10% off this month and is a must-have homework/focus helper for back-to-school! Known as the 'focus blend' it's one that we use every day in our family to help us keep on task and have good listening ears 🙂
For those who already have doTERRA accounts, order all of these before the 15th on your loyalty rewards program and any order over 125PV will also get a 5ml bottle of our Breathe Respiratory Blend! It's fantastic to help open up airways and promote clear and healthy breathing!
If you don't have oils for your family yet, message me ASAP and I can help you get your hands on these. They have been game changers for our family and are something that we use every day in our home to get and stay well naturally!