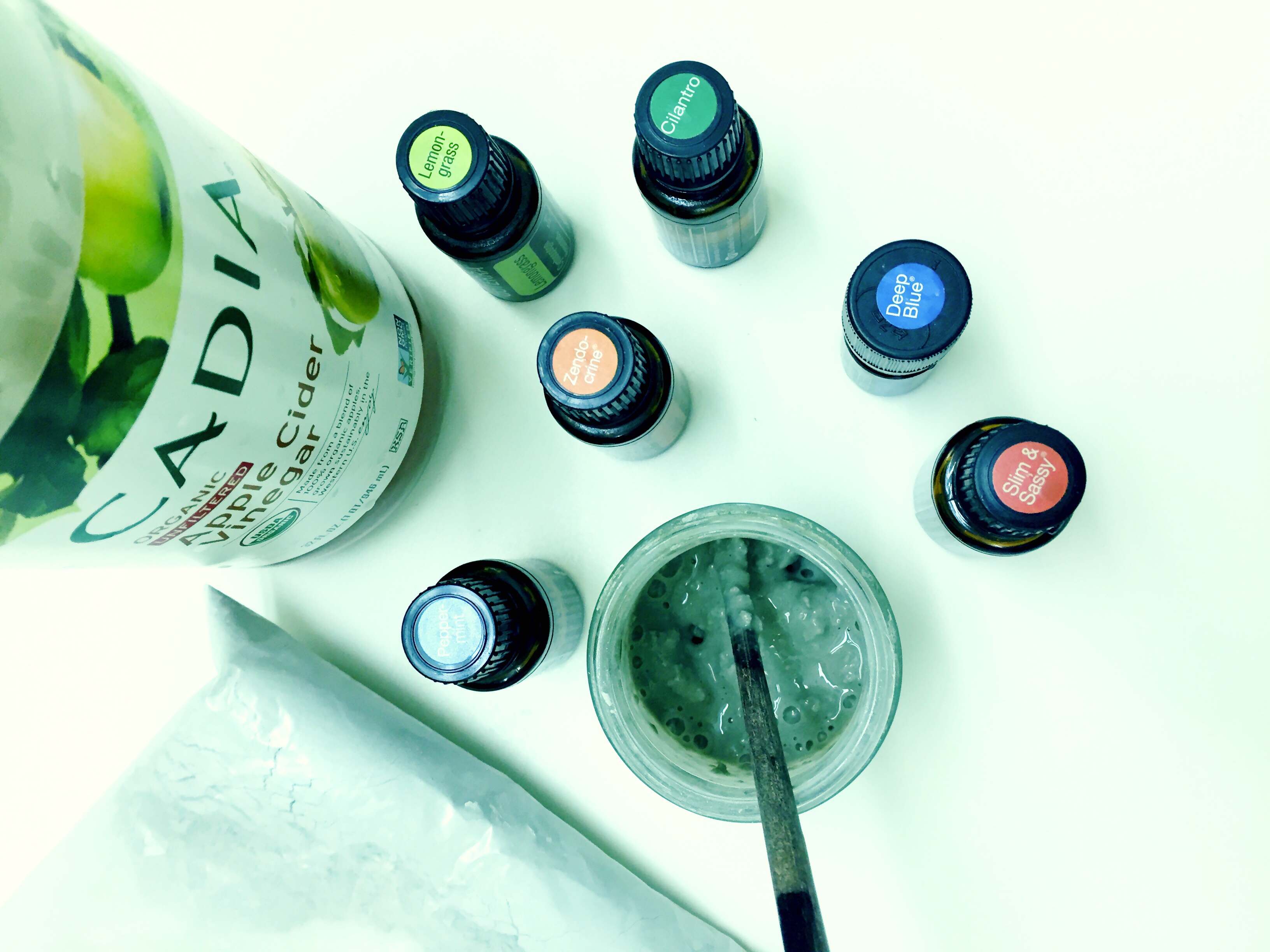 Many people love bentonite clay + apple cider vinegar masks on their face, but did you know you can also use these to detox other areas of your body? I like to keep a small glass jar upstairs with the 2 ingredients and a wooden chopstick. Makes whipping up a batch of this stuff so quick and easy.
Pour a few Tbsp of bentonite clay into my 4 oz jar, add in organic ACV until it gets smooth and stir it well with the wooden stick (do not use metal with the bentonite clay).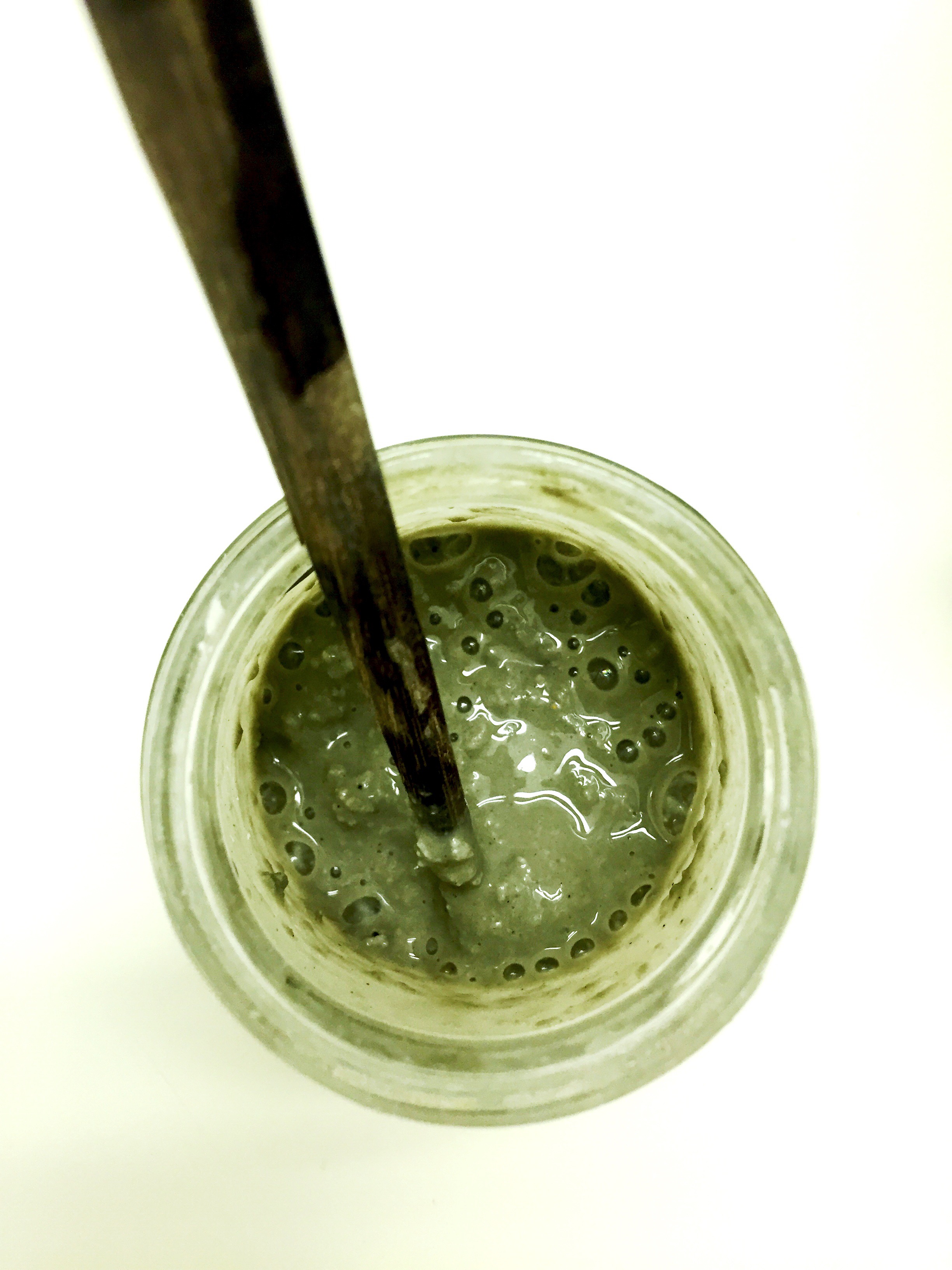 It will get nice and smooth and bubbly – way better than mixing it with water! My favorite essential oil to mix in is dōTERRA's Zendocrine detoxification blend. It is an amazing blend of tangerine, rosemary, geranium, juniper berry and cilantro essential oils!
These oils are fantastic to support cleansing of the endocrine system (great for your skin) and cilantro is also excellent for heavy metal cheating.
Add in 2-3 drops of the Zendocrine oil to your wet clay mixture, cover your feet. Prop them up and sit back with a good book and let it dry before washing all those toxins and inpurities out!
This is also GREAT for an armpit detox!! Pulling out those toxins and odors can be very beneficial, especially when switching to natural deodorants.
Some other fun oils to try as add-ins::
Deep blue to sooth tired feet and sore muscles
Slim and sassy to boost metabolic function and detox
Lemongrass and peppermint for a fresh and cooling pick-me-up
Cilantro to pull out heavy metals
Have fun with these & Let me know how you like it!