dōTERRA's Balance Grounding Blend was created for days like I have had today 🙂 I'm pretty sure the theme of the day is …."If it can go wrong, it will go wrong"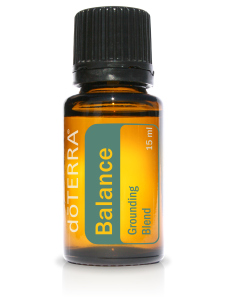 We all have these days, but instead of keeping emotions high or overindulging in chocolate and wine, dōTERRA has an awesome blend of oils called Balance.
A blend of Blue Tansy, Frankincense, Rosewood, Spruce, these oils combine to lower stress levels, calm anxious feelings and promote relaxation and grounding!
Diffusing is one of our favorite ways to enjoy Balance grounding blend, but topical application with massage to the feet, neck and back can be effective. Balance is also great for relaxing the kiddos after a busy day at school. Just dilute a drop into some coconut oil and rub on their shoulders or feet.
**These statements have not been evaluated by the Food and Drug Administration. This product is not intended to diagnose, treat, cure, or prevent any disease.