I wish I had a video of the dancing that ensued in the kitchen when my boys found out I was going to attempt a 'safe' mac-n-cheese. When you go your whole life allergic to dairy and wheat, you don't get this as a dinner staple….or at all. My 6 year old had never had it, but when we ordered food and a local place accidentally delivered a side of mac-n-cheese that my 4 year old (not allergic kid) devoured. Their curiosity was peaked for this 'kid' food staple.
So I finally decided making a 'cheesy' sauce with no cheese couldn't be that hard, right? While we usually try and change our diet rather than sub food, we have incorporated some shredded Daiya brand 'cheese' into a few dishes and the boys feel like they are getting something cheesy (quesadillas are their fav)
So for this Mac-n-cheese I started with a pack of organic gluten free rice/corn blend fusilli (who doesn't love the spirals!!).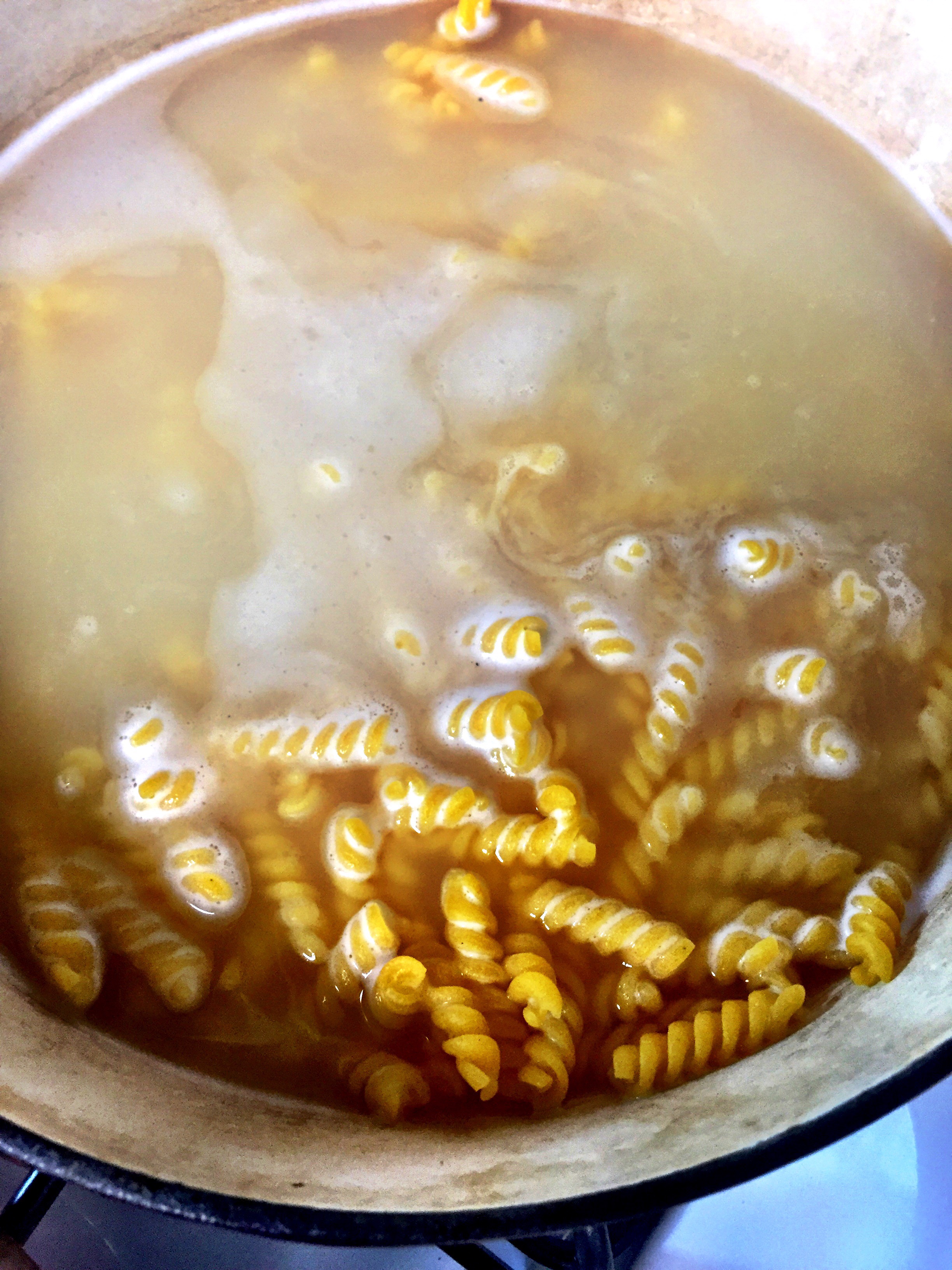 Here is the recipe for the 'cheese sauce' though I apologize – I never really measure anything.
Start by melting the butter over med heat until liquified, then adding in the gf flour to make a rue.
Once this paste is formed, add in the Daiya shreds and let them melt and add in flax milk to cream it up. Whisk the blend until smooth and creamy.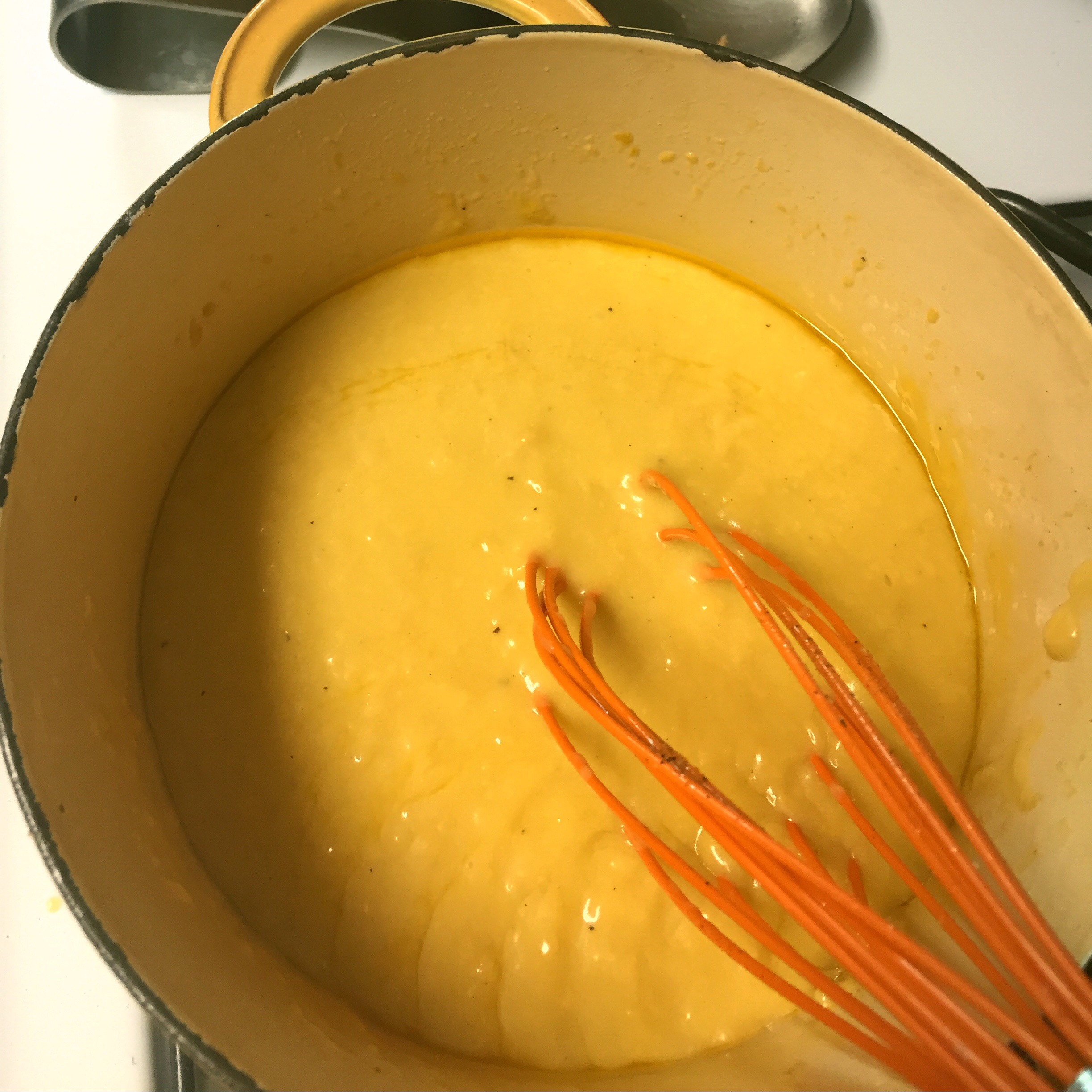 Add in salt to taste, the grated nutmeg (bc everything cheesy is better with nutmeg) and remove from heat. Stir in 2 drops of dōTERRA black pepper oil for an amazing flavor boost.
Drain pasta and drizzle on some Rosemary & Thyme infused olive oil. Top with cheese sauce and watch your dairy free kids smile with delight and gobble it up!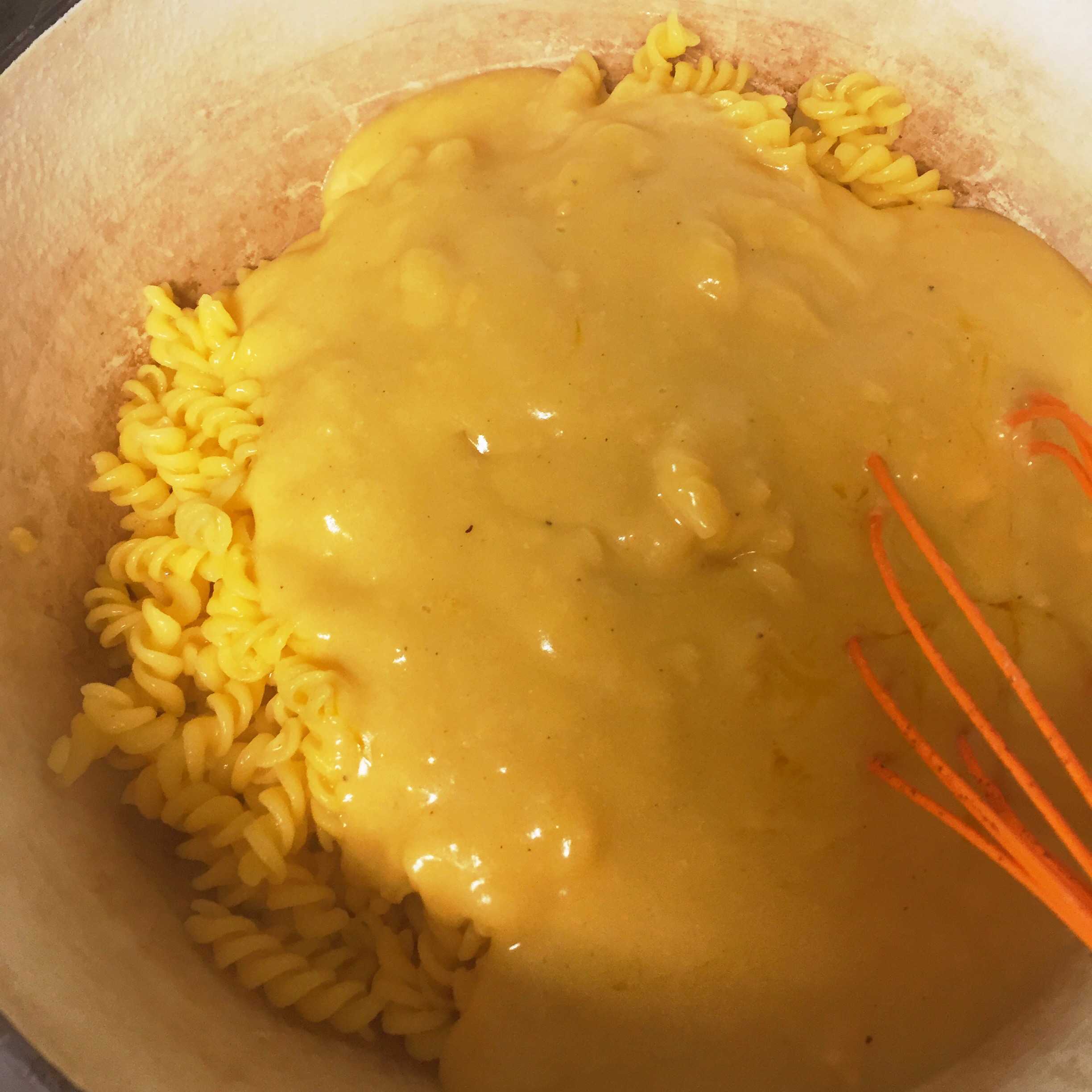 We kicked it up a notch my adding in some natural sausage – browned and crumbled into the mix. You can sneak in chopped spinach as well!