So I learned something today that makes me super excited about Cedarwood essential oil!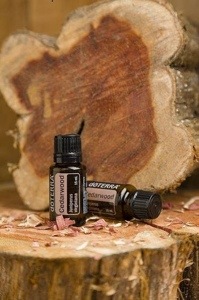 You all know how much we love and use vetiver around our house, and the properties and chemical constituents of Cedarwood are VERY similar! These oils are both very high in sesquiterpenes in their chemical composition which makes them very effective at getting in and relaxing your mind, assisting with sound and deeper sleep. People are using Cedarwood in sleep blends with fantastic results and since the cost is lower than vetiver this could be a good 'substitution' for people to try.
Many have mixed it with lavender alone if they just have the basic oils, or I would try combining it with either serenity, or my favorite blend of roman chamomile, ylang ylang, frankincense, lavender & clary sage or marjoram.
Not to mention the added benefits of Cedarwood…
• Before exercising, massage one to two drops into
your chest to maintain vitality throughout your
workout.
• After a difficult day, diffuse Cedarwood to relax
the mind and the body.
• During your facial routine, add one to two drops
of Cedarwood to your facial toner or moisturizer
for added clarifying properties.
• After noticing a fresh skin imperfection, directly
apply one drop to affected area to immediately
improve the appearance.
• Place a drop on a cotton ball and place in closets,
storage boxes, or other areas to keep moths at bay.
• Add to mulch or topsoil to naturally repel insects.
• When a child wakes up scared, apply to the
bottom of feet to return a peaceful feeling.
• Take internally to promote relaxation.*
• Naturally repels insects
With Father's Day just around the corner, Cedarwood is a favorite among the men for it's woodsy, musky smell and with its skin benefits, it is an excellent choice for shaving and facial creams for the guys!
Going to use a little Cedarwood on the boys tonight and catch up on some good sleep 😉