FLASHBACK TO 2009!! I found this old post from our Cinco de Mayo fiesta 8 years ago and had to resurrect it. This was SUCH a fun party if you're looking for some Cinco de Mayo fun this weekend!
If only I knew where my photos were from that year…..sigh.
Thankfully we've also come a ways in eating REAL food and there is so much of this that can be done with great ingredients, so lose the Lime Tostitos, Velveeta and the Diet Coke with Lime 😉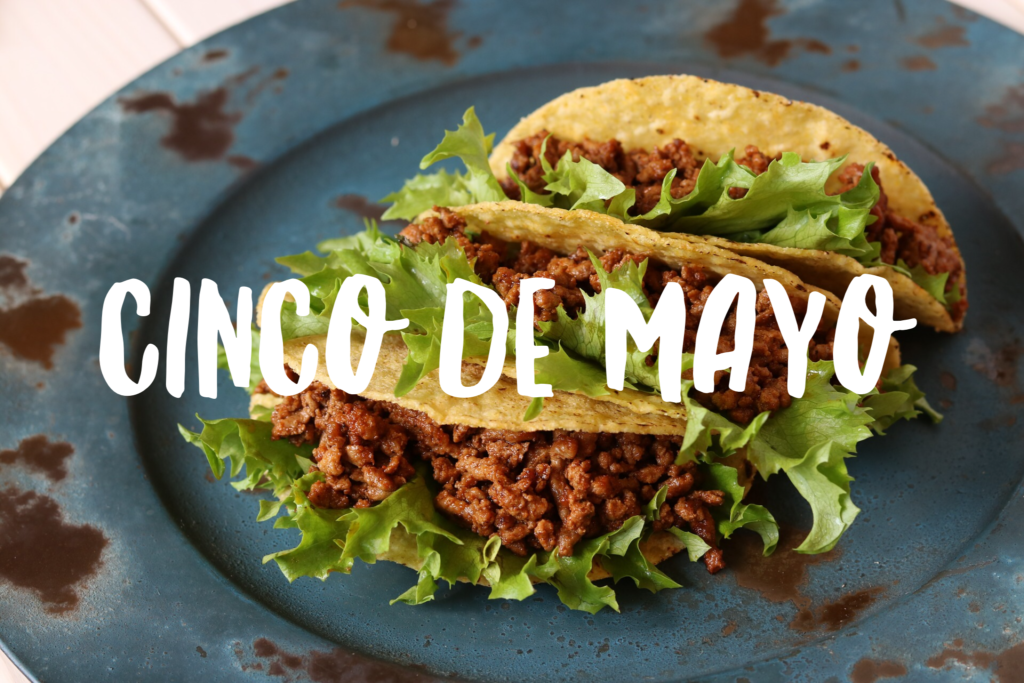 vvvvvvvvvvvvvvvvvvvvvvvvvvvvvvvvvvvvvvvvvvvvvvvvvvvvvvvvvvvvvvvv
~~~~~~~~~~~~~~~~~~~~~~~~~~~~~~~~~~~~~~~~~~~~~~~~~
One day left before the big Nacho Libre Fiesta and I think I've narrowed down the menu.  If you're thinking of doing a Cinco de Mayo party at all this week here are some recipes and menu ideas I've rounded up that may be helpful.  We will have about 20 guests total.  I'll post a follow-up next week to show how things went!
Taco Bar
Carne Asada (steaks thinly sliced and set in this marinade for 24+ hours)
Shredded Chicken (chicken breasts in Chipotle Lime marinade for 24+ hours)
Ground Beef with the organic taco seasoning
Crumbled Mexican Queso Fresco
Shredded White Blend Mexican Cheeses
Tomatoes, Onions, Lettuce, Cilantro
Corn and Flour tortillas from our local Mexican market
(check and see if you have a local Mexican food market – the quality is MUCH better & they are generally cheaper)
Chips/Salsa Station
tortilla chips
Black Bean & Roasted Corn salsa
tomatillo salsa
(tomatillos (halved, face down) and corn roasted under broiler, tiny bit of jalepeno, lime juice, onion, garlic, salt, pinch of sugar)
mango salsa
(1 diced mango, can sweet corn, chopped red onion, chopped tomato, cilantro, lime juice, pinch of sugar)
guacamole
So-bad-for-you chili cheese dip (block of velveeta melted with 1 can hormel chile no beans)
Sides
Elote (mexican corn on the cob) as featured in Nacho Libre
Tostones (fried plantains) with garlic salt (best if plantains are still a bit green but just starting to yellow)
Desserts
Flan (if my friend Laurie is up for making it)
Drinks
Margaritas
Diet Coke with Lime
Fresh squeezed Ginger Lemonade
Anyone else doing any Cinco de Mayo festivities?