Our lives have taken a step in an exciting direction with the discovery that our oldest can have eggs as long as they are baked into something and thoroughly cooked! We LOVE eggs, and I feel like some mornings, breakfast just isn't complete without them. For years we just made due, but I have recently been able to incorporate a breakfast casserole and my little one is ecstatic!
This is so easy and versatile – it takes about 45 min to bake so it's great to get up and throw in early before they all get crazy and hangry.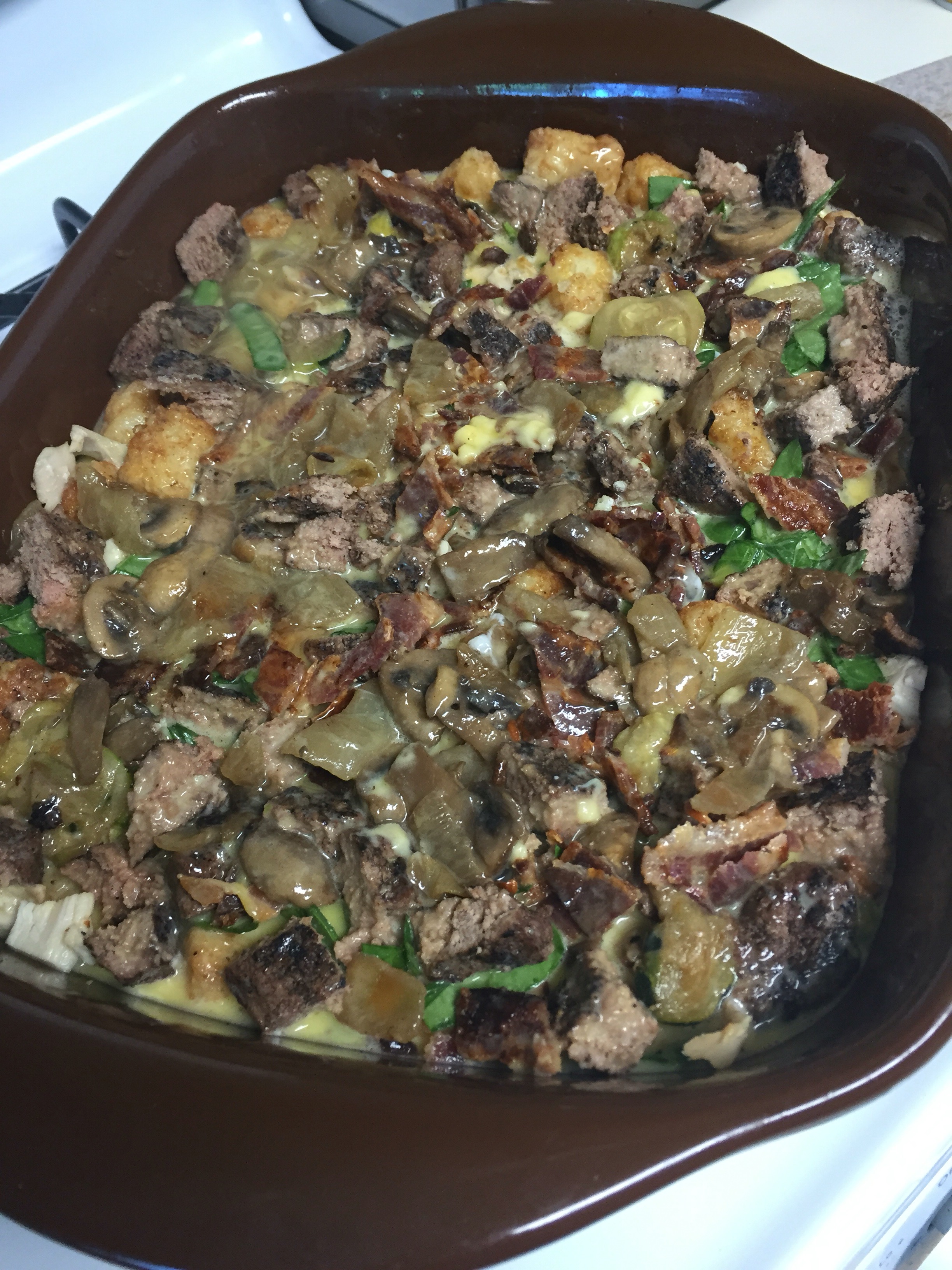 Here's a picture of our casserole today before it has been baked. It was a great way to clean out the fridge from the random meats, sides and veggies from the week!
Ingredients:
You can literally throw anything into this! Here is what we usually do:
Pre cook a roll of natural sausage or breakfast meat
Add chopped (pre-cooked) potatoes or even throw in a layer of frozen fries or tots
Chop in veggies you have in the fridge (mushrooms, spinach, zucchini and onions are our favorites)
Add cheese if you can have that. We aren't quite there but sometimes I mix in some dairy free Daiya cheddar shreds
Mix about 8-12 eggs until they are whipped up, adding in some cream or milk of choice, salt and pepper (I love adding in 1-2 drops of dōTERRA Black Pepper essential oil)
Because we still need a binder with our eggs to make them safer, I add in about 1/4 cup gluten free bisquick to the egg mix
Grease a 9×13 casserole dish and grease the bottom. Throw in your meat, potatoes, veggies and then pour your egg mix on top to set it all!
Bake at 350 for appx 45 min or until egg part is thoroughly cooked! It's a huge hit every time!