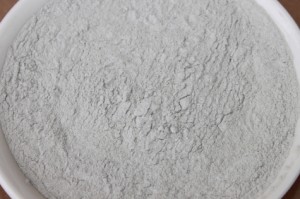 So I've had a ton of questions about the bentonite clay – what it is and what it does. It's a really fine all natural grayish colored clay that is super absorbent and full of minerals. A lot of it comes from areas in WY. It's great at pulling toxins and heavy metals out of your body and in place depositing beneficial minerals. As to not completely re-invent the wheel, Wellness Mama has a great blog post that gives a ton of information on it. I ordered my bentonite clay (affiliate link) on amazon.com and it's a good mix of calcium bentonite and sodium bentonite so as not to get all of one mineral and none of the other!
As I've stated before, I've simplified my face cleaning regimen down to 100% all natural honey and oils and I LOVE it. I'm on month 3 of this now and it's the longest I've gone since starting middle school without having some crazy breakouts! I am NOT one of those who was blessed with naturally smooth beautiful skin. at. all. I only wished I'd known about these methods about 20 years ago. I would have saved A LOT OF MONEY and A LOT OF CHEMICALS from going into my body!
So here's a short 3 step 100% all natural, detox, repairing mini facial!
1) wash your face with 100% raw honey (the more crystallized the better as it nicely exfoliates while you scrub). Just rub the honey on your face and wash with warm water! yum!
2) for the mask, mix the bentonite clay with apple cider vinegar (you can use water if you don't have ACV, but it is not as smooth or potent). Make sure not to mix it in, or with, anything metal as it will alter the properties of the clay! Make a paste out of it and spread it on your face! Let it dry completely….it will tighten up quite a bit and then rinse off with warm water. Add a drop of 100% CPTG melaleuca (tea tree) essential oil to also help boost the skin cleansing properties.
3) moisturize, hydrate and rejuvinate with essential oils! I immediately followed the mask with good hydrating blend of fractionated coconut oil and doTERRA's Immortelle anti-aging 100% essential oil blend. This stuff is AWESOME! I have been using my own blend of fractionated coconut oils, frankincense and lavender essential oils (which I still love and highly recommend), but if you can at all get your hands on an Immortelle oil blend, it is amazing!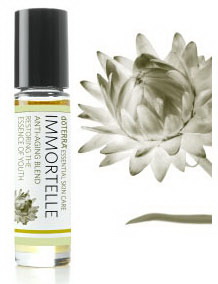 Immortelle is doTERRA's anti-aging blend that contains a powerful mix of some rare oils like frankincense, Hawaiian sandalwood, myrrh, lavender, helichrysum and rose. Send me a message me if you want to get your hands on one of these!
The results = smooth awesome skin that is being pampered, detoxed and cleansed with 100% pure all natural basic ingredients!