Something is FINALLY happening on the inside!! I think at the end of all this maybe we will have time to better organize our updates, but for now just trying to keep up with it so we can have some of this written down and documented. This week we've made some big strides!
We installed the floors early this week. We went with TrafficMASTER allure after reading a lot of reviews on what to use and not use in a travel trailer. It is so crazy the things you have to factor in and consider when taking your 'home' into all different climates and also moving it around constantly. It is like having to build everything to be able to withstand an earthquake at all times. So fun. Anyway, the floors we went with a floating plank style but since we could not use real wood bc of climate control, moisture and weight issues we went with the Allure vinyl plank. Here's what went down (literally)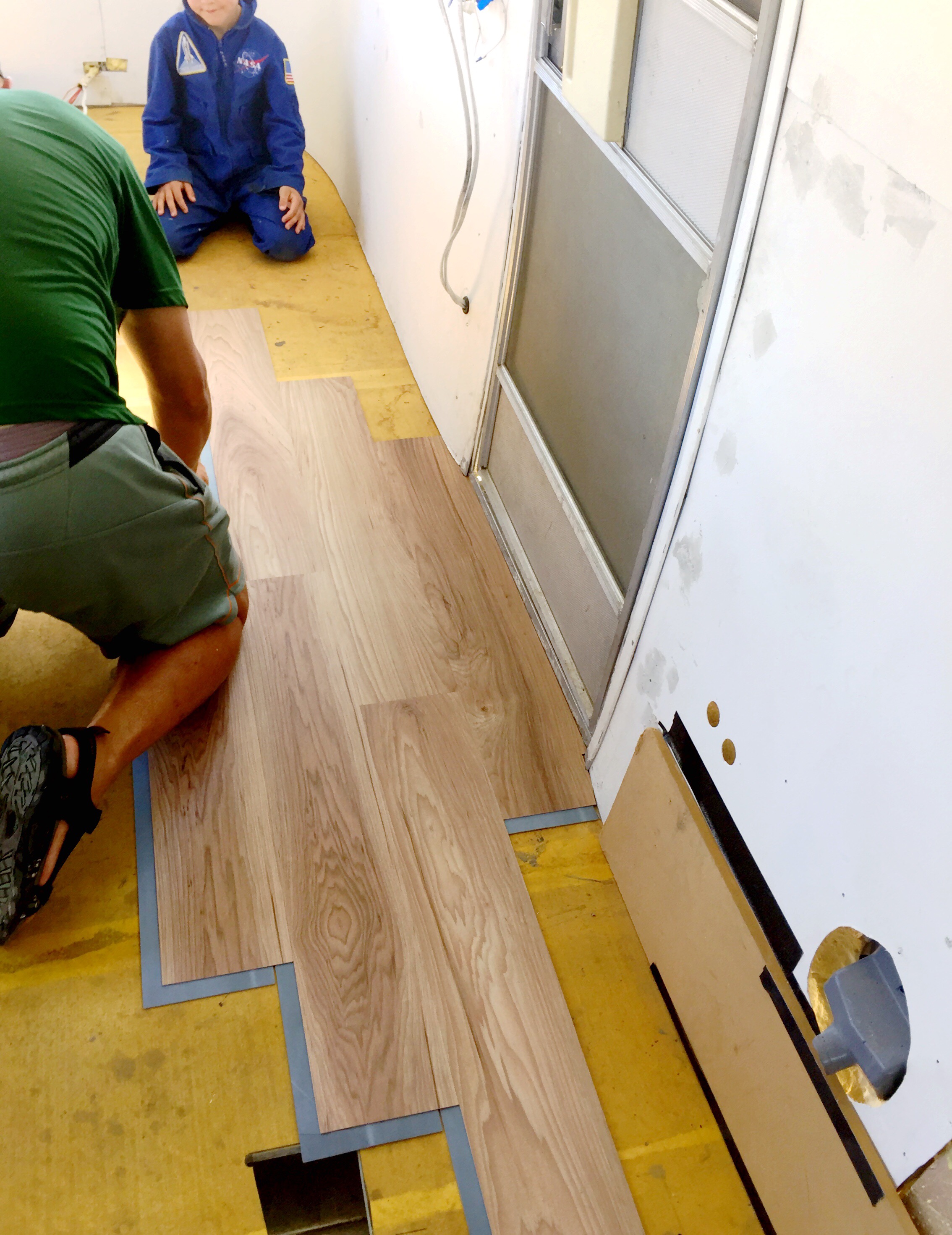 It is crazy how much the lighting changes the shade of this floor, but in most light it is more of a neutral unfinished tone than the golden hue. We wanted it to be warmer than a grey driftwood, but still light and very neutral.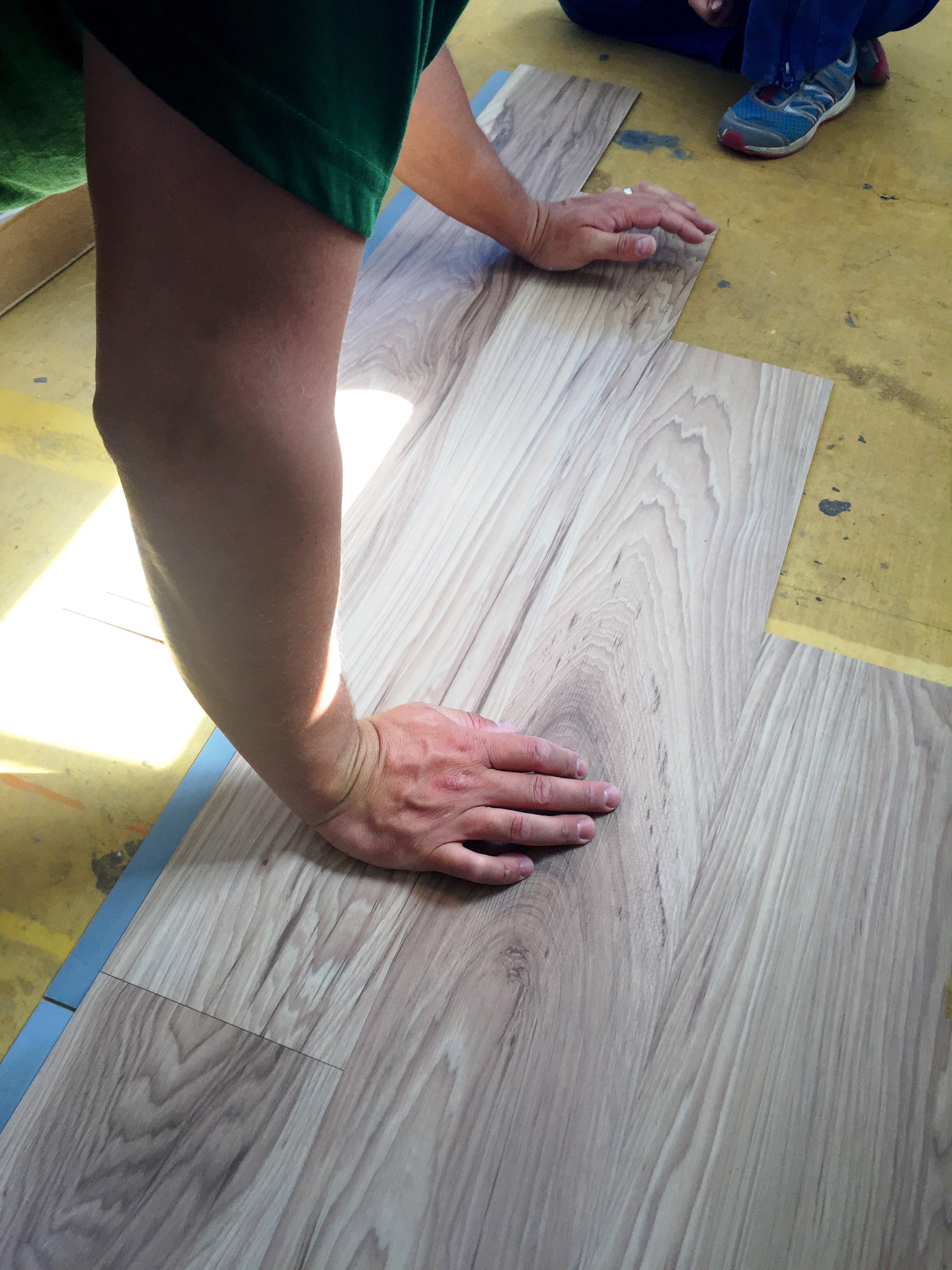 Pros: easiest floor we have ever installed. So so so easy. Literally press it down and a pair of heavy duty clippers or box cutters did the trick to make the cuts. It looks great – has a nice texture and we loved the color options. It is super easy to clean and seems very durable as little ones have already dropped tools and heavy objects on it with no ill result (big plus).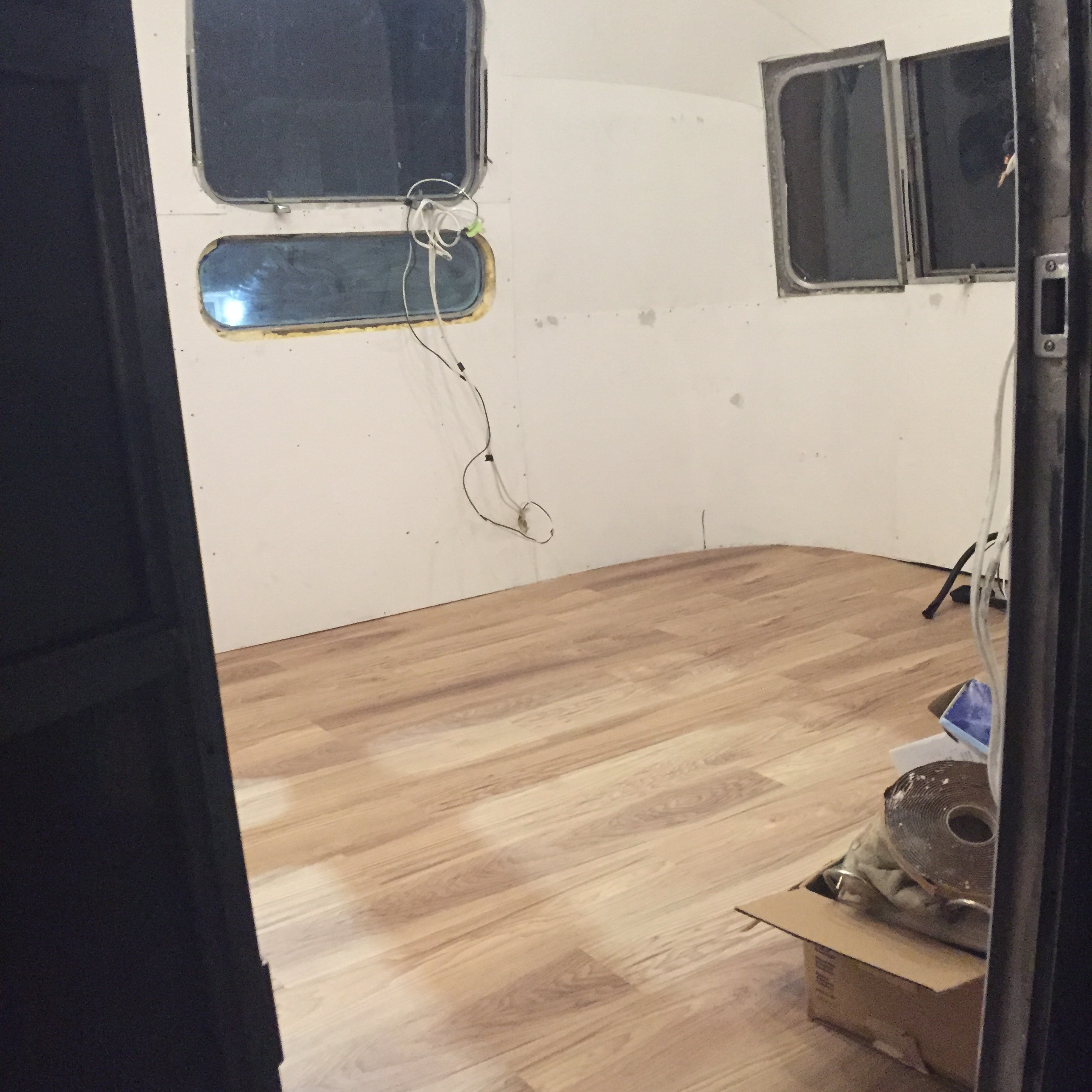 Cons: installing it in a travel trailer voids the warranty or any type of guarantee it may otherwise have. In reading the fine print, it actually recommends installing it in a cool dark place. Well that makes life rather boring. Short story:: it can't take the heat.
So the day after we celebrated our beautiful new floors it hit triple digits here in the high desert. Blaring hot sun with no reprieve. By mid day with it closed up and stored the floors were already having issues 🙁 we have several spots that buckled and warped with the high temps. Thankfully as it cooled again that night some of it went back down, but we are going to have to go through and glue down several parts of our nice new and NOT cheap floating vinyl floor….which is a bummer.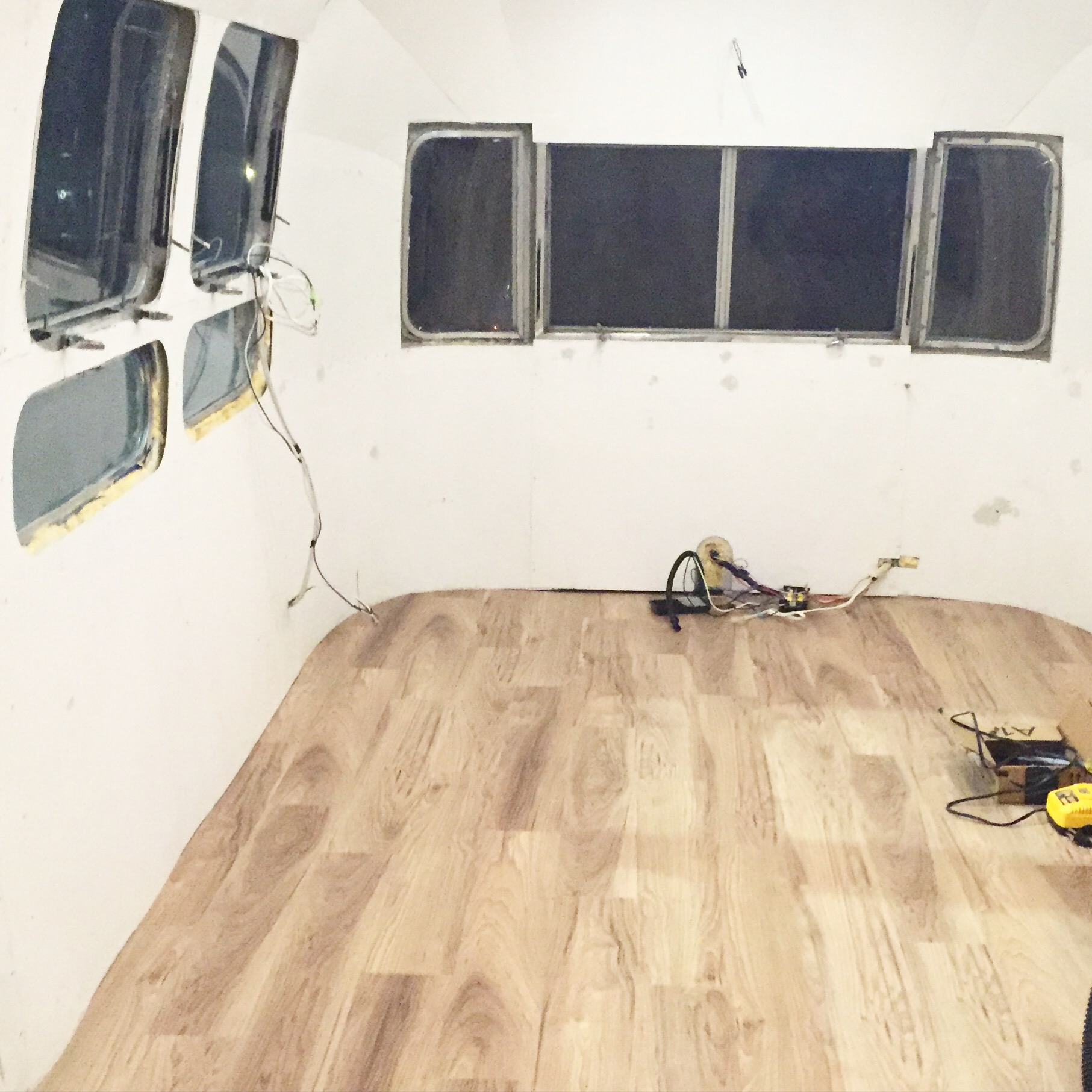 It still looks good. It will still work, but despite all the rave reviews we had read, we will NOT likely be recommending this flooring to anyone renovating an RV or travel trailer bc of this. Unfortunately most other flooring options would be just as bad or worse so we feel we still have a good choice, but definitely not impressed at it warping in spots on day 1. Hoping it will be a fairly easy fix and we will not have more issues with it moving forward. Overall we are still happy to have it in and excited to move on to the next step: building in the furniture!